What would you think about World of Warcraft never adding any new player levels?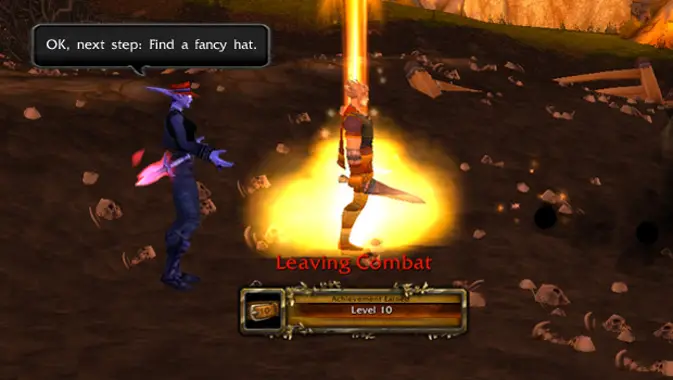 With the level squish coming to World of Warcraft fairly soon, I'm sitting here wondering about what will happen when Shadowlands is replaced by whatever the next expansion will be. Are we going to watch Shadowlands get added to a pool of 10 to 60 content and Revenge of the Fel Corgis take us from 60 to 70, or 65, or whatever the new max level is? And then it occurred to me, now that they've introduced the level squish between expansions, what's stopping them from doing it again? We could all get squished back down to level 50, with Shadowlands becoming another of the 10 to 50 expansions, and Revenge of the Fel Corgis taking us from 50 to 60, just like this expansion will.
And they could keep doing that. Every new expansion could set us back to 50, and we could just level back up to 60 again indefinitely. That could be the new normal for endgame content — World of Warcraft could be a perennially 1 to 60 game, it wouldn't ever have to go up to 90 or 120 or what have you again. Yes, it's a treadmill. We all know it's a treadmill. Why not make the treadmill even more explicit?
Now, this isn't an idea I like. Having one level squish in 15+ years I can deal with. Having one every two years? The illusion of progress is part and parcel of what makes MMOs like WoW fun for me, and having it continuously wiped out, even if it wouldn't really affect my gameplay, just feels exceedingly wrong to me. It's one thing to know, intellectually, that MMO design is a hamster wheel without having a gigantic reminder of that fact. But then again, you could do new expansions without level squishing and still never progress past level 60 — some games do multiple expansions with new zones to explore, new loot to collect, new monsters to fight, and they don't raise the level cap once. All an expansion has to do is expand the game — it doesn't have to expand your levels, even if that's what we're used to.
So I ask you — what would you feel if WoW stayed at level 60 perpetually, whether they did it through repeated level squishing, not adding new player levels, or something else?