What feature did you expect in Shadowlands that doesn't seem to be coming at launch?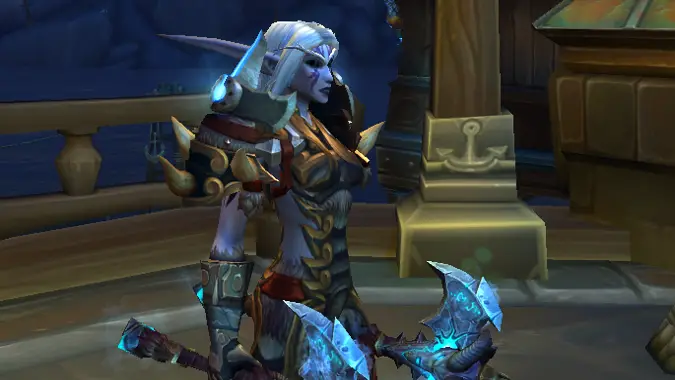 For me, it was the rumored possibility of being able to transmog our shoulder armor independently that I realize no one promised me, but I really got my hopes up for it and now I'm sad it doesn't seem to be coming in Shadowlands. I know, I fell into that classic World of Warcraft trap of getting excited for something that was datamined, and not promised, or in any way even hinted at by the actual developers. It's my own fault. But I really wanted this one, because I love the idea of being able to go with the one shoulder asymmetrical look with my various transmogs and so I let myself hope and now I'm disappointed and it's no one's fault but my own.
Still, I did expect it. We got various Artifacts available through transmog and that's pretty great — I'm definitely excited for that one. So why not independent shoulder mogs? We got the ability to turn off every slot except pants, I feel like getting to transmog one shoulder on, one shoulder off is a slam dunk for customization, and very fitting in the expansion with all these new character choice options. But we didn't, so I'll just have to console myself with dual wielding the Arms Warrior Artifact, or using the axe from the Artifact Shield as a Single-Minded Fury Warrior, or leveling my Shaman so I can DW Doomhammers.
But that has me thinking — what did y'all expect and didn't get? Pink hair on Draenei? Player housing, finally? Buffs to your favorite class? The Necromancer class from Diablo because we're literally going to the land of the dead and you expected something to go along with that? The ability to transmog Frostmourne? What did you expect, whether it was promised, hinted at, datamined or just a figment of your fevered imagination, and then didn't get in Shadowlands?