What has been your easiest path to level 50 since the squish?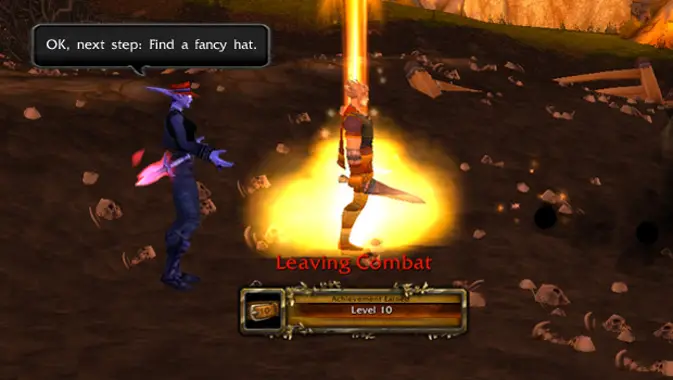 Believe it or not, it's been three weeks since the release of the Shadowlands pre-patch. Three whole weeks! With the Scourge Invasion due to hit next week, I want to make sure I'm as ready as possible to tackle the hordes of incoming undead. After all, I want to explore all the Shadowlands offer with as many alts as possible. Four covenants, an armor set for each… this is critical stuff here.
When I logged in post-pre-patch — a combination of words I've never used before — I had a slew of characters that were just on the edge of that next ding. First, it drove me bananas. Then I hit the treat bucket in Orgrimmar for those extra bits of XP to nudge me over. It was only after I did this five or six two or three times that I realized I could live my best leveling life lazily flying between the various treat bucket locations — in multiple expansions too, thanks to Chromie. At the same time, I watched The Mandalorian, Great British Bake-Off, and Halloween movies instead of handing out candy on Saturday. Wouldn't you know, I've now got five more maxed characters to fling at various Covenants once Shadowlands arrives.
We've also got the Darkmoon Faire and WoW Anniversary events running this week, both of which feature some convenient experience bonuses. Take a ride on the Faire's roller coaster or merry-go-round, which are totally not haunted by the corrupting influences of the Old Gods; either will grant you a 60-minute experience boost buff. Add in the Celebration Package from the Anniversary Gift in your mailbox. Get both your bonuses together and take on Korrak's Revenge (aka, the Alterac Valley of Olde) event to farm the two mounts. Or pick flowers around your preferred continent until you're level 50. Whatever makes you happiest.
So tell me — how has the leveling been going since pre-patch dropped? What sneaky ways have you found to live that easy leveling life? Most importantly, what are you watching while you do it?