WoW
Nov 18, 2020 2:00 pm CT
If you want to take the Putrid Geist battle pet with you to Shadowlands, be sure to pick one up now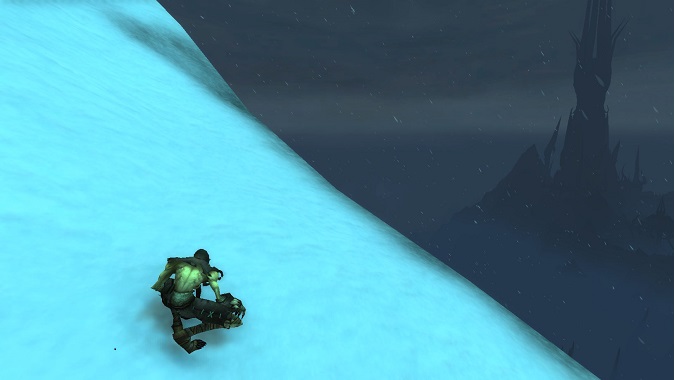 If you've been flying around Icecrown lately killing rares every 10 minutes and collecting rewards in between the weekly visits to Marris Stead whilst avoiding zombies like the plague, you may have feasted your eyes on the Putrid Geist, one of a couple non-armor pieces you can purchase with the Death's Rising currency. Well if you haven't picked him up yet, you need to get a move on it because Blizzard has confirmed that you will no longer be able to purchase it when Shadowlands arrives next week.
The Putrid Geist is relatively easy to require, needing only 20 Argent Commendations to purchase from Veteran Crusader Aliocha Segard at the Argent Tournament Grounds or from the faction quartermaster in your capital. If you're only getting the Commendations from trading in Scourgestones that drop from rares, it'll take 6-8 kills to acquire enough, but if you're also doing dailies, one day's worth and a couple rares should be enough. It's also a cageable pet, so you can check the Auction House for it — or stock up to sell to people who missed out.
The Putrid Geist itself is not a particularly unique pet ability-wise. While not an exact copy of an existing pet, most of its potential combos are available on other pets. Call Darkness is a very strong, popular ability, but it completely takes the utility out of Soul Steal's healing aspect, so be careful if you decide to use this to battle.
Since it's a limited time pet, there is some question as to how valuable it'll be in the future. A good comparison is with the Felbat Pup, which despite its limited time status from the Legion pre-patch is still available relatively cheaply, although getting more expensive as time passes. While the price for the Putrid Geist now on the AH is a pretty wide range, I expect it to settle down on the lower end after Shadowlands is released. I don't think it'll end up being worth grinding several dozen to keep in the bank for future profits, but if you have excess Commendations it only costs you inventory space to pick up a few extra.
With only five days left until Shadowlands don't miss the chance to pick up this cute guy, the only geist companion currently available unless you're a Death Knight with a glyph. And if you are a Death Knight, now's a chance for your geist to have a mini-me! Cute, unique, and cheap? That's a must buy.