WoW
Jan 12, 2021 3:00 pm CT
Today you can get to Renown 22 and unlock your Covenant Campaign finale — and get a 187 weapon token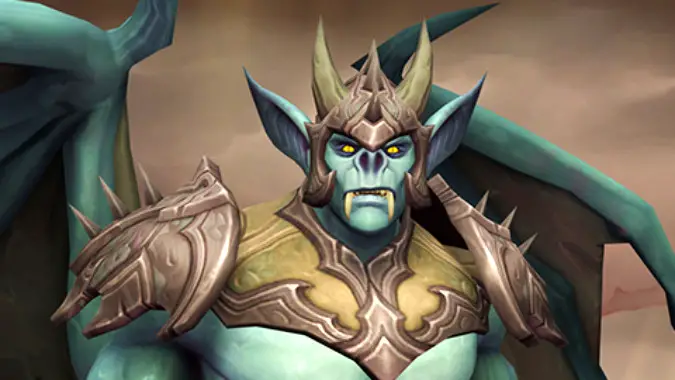 Do you lack the proper tools to hit things with — in the grand virtual World of Warcraft, I mean? Have you been struggling to get your hands on a nice weapon, like many of us? If that's the case, fortune may finally be favoring you, for this week you can finally reach Renown 22, which will unlock the grand finale for your Covenant Campaign. That comes with more than delicious story content for you to enjoy: you'll also get a token that you can trade for an item level 187 weapon (equivalent to Raid Finder) of your choice.
A lack of weapons is not really a Shadowlands problem per se, but a historical issue with WoW since pretty much always. It's very likely to be a clear design choice on the part of the developers: weapons being both scarce and powerful (since they're often the biggest contributors of DPS to your character) makes it far more rewarding when you finally get one.
But it can also be extremely frustrating when luck is not on your side and you can't seem to get any weapon drops. Shadowlands has alleviated that problem somewhat by adding weapon tokens in raiding content — which ensures that if a token drops, you will get a weapon that will actually be useful to you (rather than something for your off-spec). Having these tokens show up not just in raiding, but also on regular solo content is a very nice surprise.
And there is even more that this Covenant Campaign finale is giving us: you will also finally unlock your third Soulbind character — Forgelite Prime Mikanikos for the Kyrian, Bonesmith Heirmir for the Necrolords, Korayn for the Night Fae, or General Draven for the Venthyr. Whether you're working on your main character or playing your alts, there are plenty of reasons for you to get to Renown 22 as fast as possible.
If you've been working diligently on your Renown content, you should have started this week at Renown 21. Which means that you only need to complete one of the weekly quests — either the one to earn 1000 Anima or the one to gather souls from the Maw — rather than both, as in the previous weeks, before you can get started on the Covenant Campaign story this time around. Renown 22 truly is a gift that keeps on giving!