How would you feel if Diablo 4 only launched with three classes?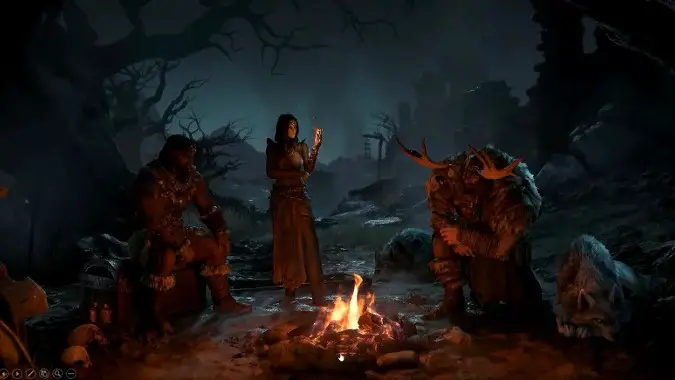 I'm not saying that's going to be the case, but it's been a year and then some since the big Diablo 4 reveal at BlizzCon 2019, and even though we've seen numerous Developer Updates on the game, one thing we haven't seen is any news of any new classes being added after the Druid, Sorceress, and Barbarian announced at that time. I personally expect we'll get at least two more — a class to play the Holy Warrior role of the Diablo 2 Paladin and Diablo 3 Crusader, and something to do what Witch Doctors and Necromancers do, but possibly in a very different way. There are plenty of classes I would like — I'd love Amazons to make a return, for example — but my expectations are for two more and for those two to fill the roles mentioned above.
But it's possible that the game will launch with just the three classes we know above. It might even be the right call, all things considered — Diablo 4 looks like it's going to be a big, complex game with a very elaborate skill tree system, and paring down the class options at launch to a highly polished three would make it a lot easier to balance them. After all, it wouldn't be the first Diablo game with only three playable classes at launch. The original Diablo launched with Warriors, Rogues, and Sorcerers, after all. If Diablo 4 is in some way going for a back to basics approach, it could follow that model and work to bring the best possible experience for those three classes instead of trying to match or exceed the variety of Diablo 2 or Diablo 3.
So what do you think? Would you rather they just delivered an excellent Barbarian, Druid, and Sorcerer, or would you like it if some variation of the Rogue/Amazon/Demon Hunter made it in? Are you fixing to riot if the Witch Doctor doesn't make it to the live game? What would you think about a Diablo 4 with only three classes?