The Queue: Splathreen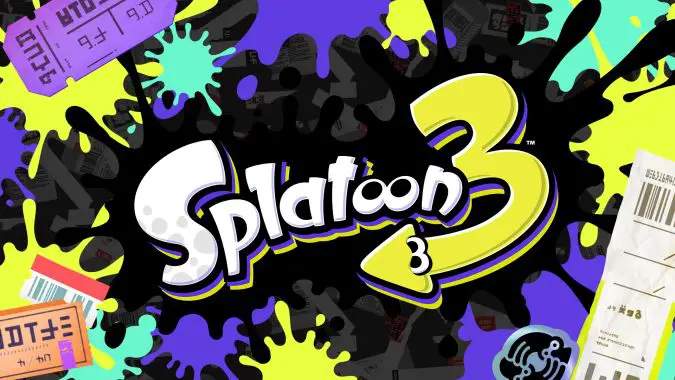 Seriously, how could this Queue NOT be about Splatoon 3's reveal announcement? And even if it's not actually called "Splathreen," I'm still going to call it that for now because I find it hilarious (and also, RIP Spla2n, the title we never got).
Anyhow, I'm very excited about Splatoon 3, even if it is a long way away.
But enough about that. It's Queue time.
---
SPENCER (@THEREALHORSE1 ON TWITTER AND ALSO SPENCER MORGAN HERE) ASKS ABOUT MOVIE-GAMES:
Dear @MitchFizzl, do you think the criticism that some games "tell good stories as a movie, not as a game" holds any merit?
I've seen the uncharted and last of us games described that way.
I don't ever really like to make absolute statements like this because I don't want to ever discredit the hard work that the developers put into their game. After all, games are typically far more immersive than movies, which — even with games like TLOU or Uncharted — inherently makes them a different (and less comparable) experience than movies.
What I will say is, games that have such a "movie-like" story to them without any crazy, whacky gameplay elements to them should all strive to be as accessible as possible. If your goal is to tell a compelling story, and that story element is your North Star, then why does your game need to be crazy difficult? Why not give a setting that lets you basically run through enemies without a care in the world?
Games and movies accomplish different things, even if they can sometimes feel like one another. Allowing as many people to experience those games and movies is ultimately more important than trying to discern if one format is better than the other.
---
JAXDADDY ASKS ABOUT WORDS, WORDS, WORDS:
QftQ: What's your favorite word, with or without explication.
"Liminal," for me.
Favorite? Hmm, that's a bit tough. As with all questions like this, the caveat is that I haven't thought too much beyond whatever my knee-jerk, instant reaction was.
In this case, the word that came to mind was "vagabond," which I like quite a bit.
---
SILVERKEG WANTS ME TO RATE MY EXPERIENCE:
Q4TQ: In your own (not so) humble opinion, how would you rate your user experience in Shadowlands?
Shadowlands is in a weird place for me where I can't exactly pinpoint one major issue I have with it that's bringing the experience down, but it still does feel like something's bringing it down. I love the zones, I love the stories, and I can't wait to experience more of the Shadowlands.
But it's also asking me to do too much. Plus, as someone who typically doesn't level alts, I hate feeling like I'm getting 1/4 of the story.  I guess if I had to rate it right now, I'd give it a loose 7.
---
ROXXII THE BELOVED ASKS ABOUT MY BONY BOIS:
Q4TQ: Necrolords: Who is your go to construct to take open world with you?
Honestly, I haven't put a lot of work into my Constructs. I think I currently have the one that lets me hitch a shoulder ride, but that's mostly because I love how silly that feels.
---
JALAMENOS HAD A QUESTION LAST NIGHT BUT THEN THIS MORNING HAPPENED:
Any predictions for 9.1?
New zone?
More Torghast?
New dungeon?
New raid?
PvP stuff?
All I'm gonna say is, this question didn't age well.
Okay, I lied. Here's what I was originally going to say: A better way for me to answer this is to say what I don't think we'll get in 9.1, or to say what would pleasantly surprise me. On that list…
A new PVP Battleground
New 5-man dungeons
A return to class-based tier sets
More than one new Shadowlands afterlife/zone
Even more relaxed transmog rules
Major holiday updates
I think we could use all of those, but I don't exactly expect any of them for 9.1.
---
BOVEN WHITEHOOF IS ANGRY AT THE ARMIES OF MALDRAXXUS:
Ugh. I don't think I'll bother with the anima conductor 'treasure' in Maldraxxus. Why the heck is it in an area with eleventy bazillion hostile mobs?
There have been some theories that we'll end up having a raid in Maldraxxus, since the story still kind of left things hanging in terms of the bad guys still having a foothold in the area. When would we get that raid? No idea! If the area ends up just being a hostile, difficult area then… well, that's kind of how things were way back in the day, so I wouldn't be surprised if that's what Blizz was aiming for there.
---
XERIANNE SOMETIMES READS, SOMETIMES DOESN'T:
Q4tQ: Do you actually read the flavor text on your grey items before you vendor or do you just vendor for gold and move on?
I'm 50/50 depending on how tired or busy I am.
I'd say I'm about the same, maybe slightly more on the "doesn't read" side of things just because I know I can always look that sort of stuff up later on. Still, I would like to make more of an effort to read them. I appreciate someone taking the time to world build the way the grey items do, and I know in their shoes, I'd feel a bit sad if no one read my text.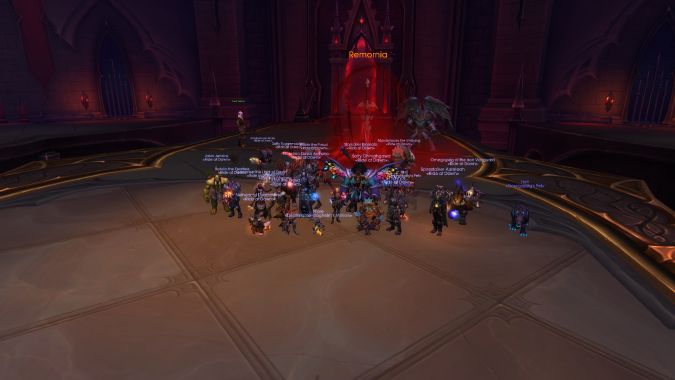 ---
SAYORNIS HAD A GOOD RAID NIGHT:
Just under 100 attempts. We finally got AOTC last night! I'm pretty darn proud of this group :)
Heck yeah! I know this isn't a question, but I wanted to close with a big ol' congratulations to you and your raid team! :) Three cheers for sweet revenge Sayornis!
That's all for today! I hope you enjoy BlizzConline this weekend, and please remember to use spoiler tags for, well, spoilers!