WoW
Mar 12, 2021 4:00 pm CT
Where are the Valor Point vendors in Shadowlands? Gear upgrades or trade skill mats, here's where they're hiding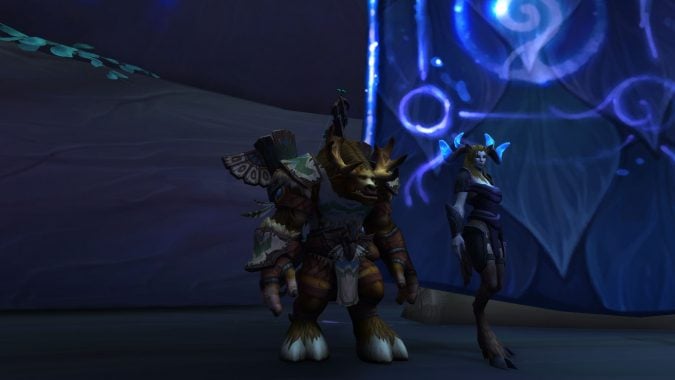 Shadowlands patch 9.0.5 brought back Valor Points as a method primarily for upgrading gear acquired in Mythic+ dungeons. Besides running dungeons at that difficulty, you also acquire the currency completing Callings so you may find yourself with VP and wondering where you can go to spend it.
If you're running Mythic+ and looking to upgrade your gear, you have two sources of upgrades that may already be familiar to you. In Oribos, the upgrade vendor Aggressor Zodash, who already provided PVP upgrades, is located with the other PVP vendors in Oribos — 34.8 56.6 for those who use coordinates — just north of where Bolvar and the other Azeroth NPCs hang out.
If you're already in your Covenant Hall and don't feel like going to Oribos, you can visit the vendor that previously provided upgrades to your Covenant gear. The vendors to look for are:
For those who aren't running Mythic+ or have already upgraded their gear as much as they can, excess VP can be spent on crafting material bags filled with heavy callous hide (10), elethium ore (20), or lightless silk (20). The Broker vendor who sells these is Ko'tul, located in the northeast of Oribos near the Great Vault and next to the guild vault access (coordinates are 63.9 36.0). Note that these supplies aren't very cheap — 750 VP for each — so be sure you're not going to use your currency for gear upgrades before spending them on mats that aren't very hard to obtain in the first place.