WoW
Mar 30, 2021 2:35 pm CT
We finally know when Shadowlands patch 9.1 will hit the PTR — but what does that tell us about a release date?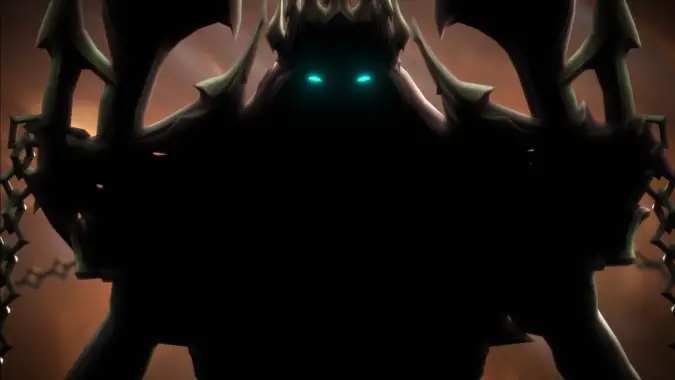 Today, GM Bornakk told us World of Warcraft patch 9.1 is coming to the PTR soon. So what does that mean for players waiting for new content? When will we get patch 9.1 in the live game?
To be absolutely fair, we still don't know exactly when the patch 9.1 PTR will go up: only that the PTR will start in about two weeks. That puts the PTR in mid-April, and most PTR cycles last between two and three months to finish up. That would put an actual release for the Chains of Domination patch at about mid-July, which seems to fit what we've come to expect from PTR drops and patch releases for the past few years.
Chains of Domination is a fairly complex patch, with the Sanctum of Domination raid and the Korthia zone to explore, so I'd definitely count on the full three months for testing. Flying in Shadowlands zones will also be coming with this patch as will significant updates to Torghast. That's a fair amount to test in a PTR, expecting that all in less than three months of testing seems overly optimistic to me.
With 9.0.5 behind us, we wanted to take a moment to update you on the 9.1 content for Shadowlands.
In about 2 weeks, we will have Chains of Domination available for the community on the PTR. Also, raid testing details will be posted a week or so after the PTR is online.
There will be a wide variety of content to check out for Chains of Domination, so as usual, your testing will play a key role in iterating on this update. We can't wait to get this in front of you and look forward to your feedback soon.
I wouldn't be surprised if the patch is delayed a bit by that aforementioned raid testing — a new raid is a complex beast, and they're going to have to try and work that while also testing other systems. Korthia will require a good deal of testing work as well and just like anything else you can't really short that kind of thing. Knowing that the PTR will be in mid-April, and with the amount of testing the patch probably need, I can't imagine patch 9.1 launching before mid-July.
If you want to help them test out the new content such as Korthia or the Sanctum of Domination, you can download the PTR as soon as it's available using your Battle.net launcher.