When is the Diablo 2: Resurrected release date? The remaster is launching on September 23, 2021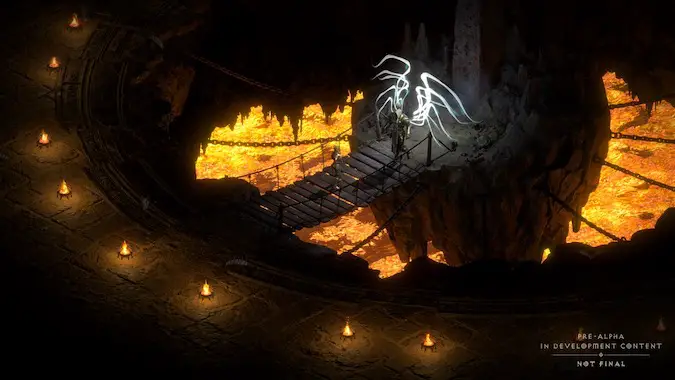 Most launches from Blizzard get a lot of lead time, but not so with the remaster of the much-beloved Diablo 2. When the game was announced at BlizzConline this February it was already tagged with a 2021 release date. And at E3, we found out that Diablo 2: Resurrected will launch this fall, on September 23, 2021.
That's a speedy trip from announcement to launch, but Blizzard had clearly been working on this remaster for a while and keeping it under wraps. The BlizzConline panels went into detail about some quality of life changes that the remastered game will have. Those specifics, such as easier player trading, aren't topics that the developers would be discussing at the early stages of a project. These are confirmed design decisions that would only come after a lot of preliminary work in prototyping and testing. So props to Blizzard and Vicarious Visions for keeping the secret for so long!
Since D2R was unveiled, the team has been keeping pace with its planned schedule, with two chances for beta testing happening in August. There will be an early access beta happening for pre-order customers on August 13-17, followed by an open beta on August 20-23.
It's great to have a game stick to its intended schedule. Delays are common in the industry, especially with the added challenges to game development for studios that are still working remotely. But thus far, D2R has kept to every expected milestone in late-stage development. We even got an advanced look at the remade cinematics for Act 1 and Act 2, and they are extremely stylish.
So set your countdown clocks, circle September 23 on your calendar, and get ready for Diablo 2: Resurrected in all its gory glory.
Originally published 3/21/2021, updated 8/12/2021