More Goblins, more piranhas: Our power suggestions for Diablo 3 Season 25 theme (and beyond)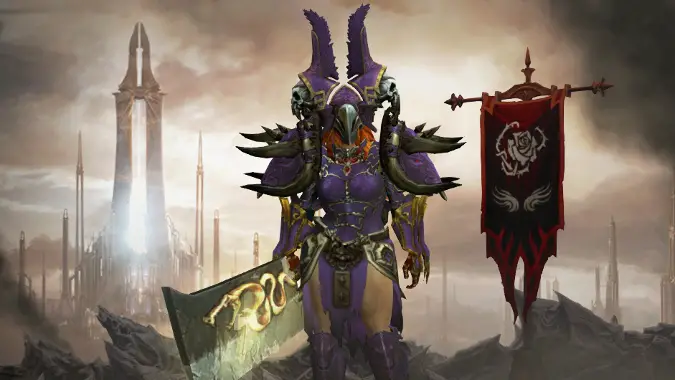 Diablo 3 has gone through 24 Seasons since the concept was introduced in August 2014, but the creation of Themed Seasons starting with Season 14 in August 2018 gave them a new style of gameplay. Since then, we've experienced a wide variety of Seasons with unique themes, some good, some less good.  Recently, Season 23 had no Theme, instead going for a total rework of the folllower system, while the current Season as of this writing, Season 24, has brought back Diablo 2's Ethereal Weapons as its Season Theme.
But what about next Season? When speculating, remember it's unlikely we'll get another Season with two powers, which we've had in Season 21 and 22. It's possible that Season 25 will have a more spectacular active power (such as Shadow Clones or the Trials of the Tempest elemental damage proc) and then a more passive buff (such as the extra Kanai's Cube power from Season 22 or the Kanai's Cube buff in Season 20 that let players use any legendary power in any slot). But Season 24, the first Season with an active Theme since Season 22, is not using the two power format, just the Ethereal Weapons.
Still, we have a lot of potential options for new Season themes. Here are some ideas.
Mixing up the meta: What if your Crusader could summon piranhas?
Well, I'm not a designer on Diablo 3, but if I had the ability to do so, I'd go with something really weird for the active power. The idea I've had crawling around inside my head for a while now is to deliberately let each class borrow one ability from the other classes, preferably a big cooldown ability like the Barbarian's Call of the Ancients or the Crusader's Condemn.
The idea of letting each class take a bite out of the other classes' toolkit to a limited extent comes with all sorts of possibilities. Barbarians using the Demon Hunter Fan of Knives or Marked for Death, Wizards with a Monk's Breath of Heaven ability… the possible combinations would be astonishing. There would of course have to be limits — you can't let every class use any ability from any other class unless you want to be working on this PTR for six years.
A Seasonal ability like this would have the best meta-game potential of any ability that we've ever seen in a Season. You'd get to draw on potential powers from six other classes, meaning that even if you limited it to the active skills of each class you're looking at a huge number of combinations here. It would reward experimentation while simultaneously helping teach players what the various cool powers and abilities of the other classes are if they've never tried them. The best Season powers have changed the way we play Diablo 3, making Seasonal play feel different from non-Seasonal play. An ability like this would be perfect for that.
So that's my idea for an active Season Theme. Call it the Challenges of the Champions or something along those lines — it'll be a crazy fun time.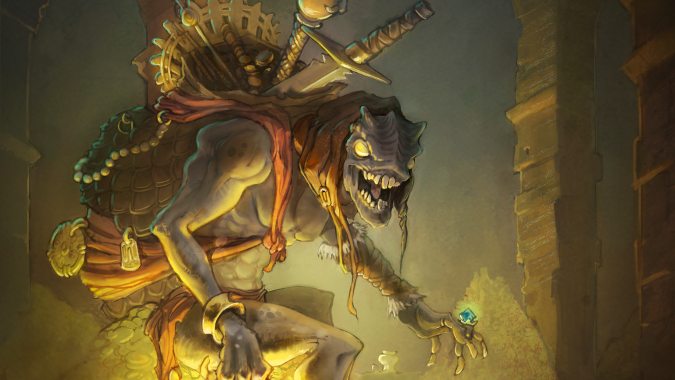 The best passive Season power is Treasure Goblins
But what about the more passive powers, such as the various Kanai's Cube options? If they do bring that back, what should it be? Well, I wouldn't go for modifying the Cube again, but rather, I'd just bring back double Treasure Goblins again.
No, I really would. I'm a simple man with simple tastes. Double Treasure Goblins was my favorite Season Theme. I loved it and I want it back literally every Season. This is not a joke. However, it's also true that the passive Season powers were a response to general player dissatisfaction as well as the unique circumstances of the COVID-19 pandemic. Season 22 returned the Goblins, but it is probably not very likely we'll get them back again.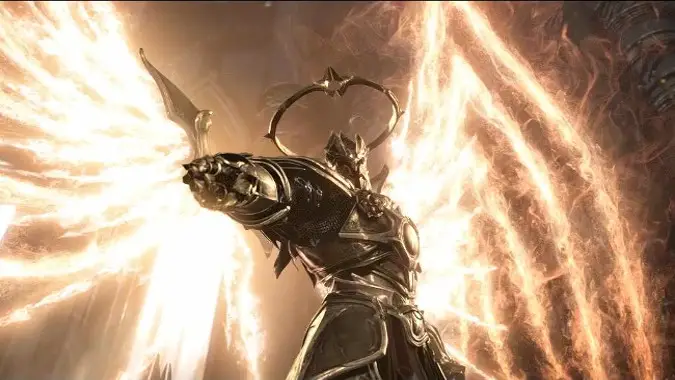 How about Imperius finally gets that stick out of his… ahem.
Look, if you've played through the story of Diablo 3 — and you almost certainly have if you've been doing Seasonal play — then you've saved the High Heavens and Imperius several times by now. I get that the Angels don't necessarily like humans, much less the Nephalem, but they owe us, and it would be nice for a Season if the Theme paid that back a little with a touch of Angelic power. Whether it be something as huge and flashy as a chance for your attacks to build up a buff that, when it reaches 100%, drops ol' Impy there on whatever we're fighting to wreak havoc, or perhaps our characters becoming infused with the radiance of the High Heavens, reducing damage we take and searing our foes as it protects us, there are lots of ways to do this.
I mean, imagine a buff that could give you a random power based on Valor, Justice, Wisdom, Fate, and Hope, or even tap into the traitor Malthael's command of Death? We see a lot more of the demons than the angels in Diablo 3, even with Reaper of Souls helping tip that balance a touch — a Theme that explored the High Heavens a touch would be really distinctive and cool, in my opinion.
So those are my ideas for a new Theme for Season 25. Personally, I think Diablo 3 should go with the Active and Passive power format going forward — it was a lot of fun — but even if it doesn't, I'd be happy with any of these options.
Originally published 1/12/2021, updated 8/31/2021