Tired of WoW patch 9.1.5? There are plenty of new MMO and multiplayer games to play in December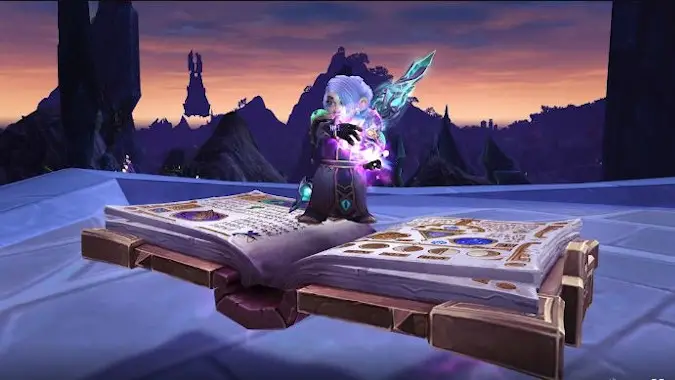 There's been an absence of new content lately for World of Warcraft players. Even the latest patch was mostly about quality of life improvements and cosmetic changes, without anything new to do. But if you need fresh MMO material to play, then December is the month for you. Three major MMOs have expansions coming out this month, and another is beta testing for an expansion coming out next year, so no matter what your playstyle there's something exciting to jump into.
Though of course there is something for WoW players, too: the patch 9.1.5 addition that many were actually excited for, Legion Timewalking, will begin on December 7 and run for two weeks. This will include the Mage Tower, with new cosmetic armor and a mount. Not your thing, or you let your sub lapse? Not to worry, patch 9.2 is encrypted on the PTR and ready to launch any moment, and we're sure to see it sometime during December as well.
However, if WoW is still not your bag, there are plenty of other games to play.
Final Fantasy 14: Endwalker expansion
What: Endwalker expansion
When: December 7
Endwalker launches December 7, or December 3 for those with early access. Even though there hasn't been any major new content in FF14 lately, it's seen a huge upswing in players to the point where Square Enix had to add more servers. With the new expansion, when more players return to a game, will the game be able to handle the load or will there be long wait times to log in?
This expansion increases the level cap to 90 and adds two new jobs: Sage and Reaper. A great aspect of FF14 is being able to do everything on a single character, no need to roll alts to try out the new jobs — players will just be able to jump in and try them out. There is no new race, per se, but Viera — the ones with bunny ears — can now be male. There will also be more to explore and more story to play through, which is definitely the highlight of the game. Well, when not standing in the city, showing off your look.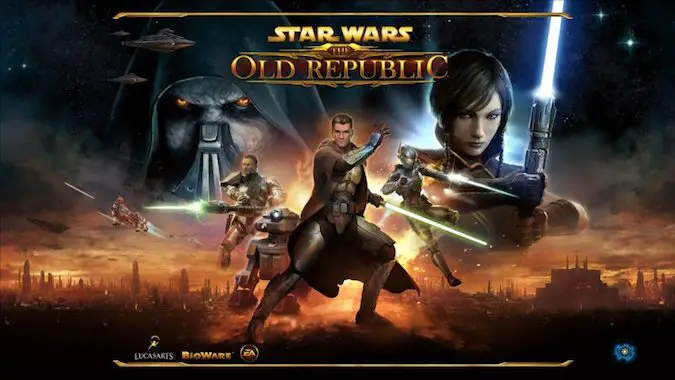 Star Wars: The Old Republic: Legacy of the Sith expansion
What: Legacy of the Sith expansion
When: February 15, 2022
In February of next year, in this galaxy, the long-awaited expansion for Star Wars: The Old Republic will be released. Legacy of the Sith will pick up where the previous expansion left off nearly two years ago, with an emphasis on Darth Malgus. When leveling in SWTOR, Darth Malgus seemed important, went down early, and then came back, seeming even more important. And then the story just ended with no conclusion.
One of the biggest, and perhaps most controversial, updates in this expansion are the changes to the classes. Previously, when choosing a class, players really locked themselves in to a specific playstyle. At level 10, they picked an advanced class — very much into a subclass or a spec in WoW — which couldn't be changed easily. If a class could both tank and heal, a player would have picked one direction or the other when selecting an advanced class, and wouldn't swap roles on the same character. Similarly, if a character could use both a rifle or two pistols, which type of weapon they would use was decided at creation, and the other would never be used in play.
That is all changing. In Legacy of the Sith,  whole of the class will open to the character, giving everybody more freedom to choose what they do. There are also other restrictions, such as major cooldowns that advanced classes had: players will now have to decide which to pick. It's a give-and-take, to create the character that feels the most comfortable.
These changes, and a host more, should give the game a fresh feeling, and to keep it going. SW:TOR is a decade old, and some of its systems feel that age. Hopefully this is to prep it to make it last another ten years.
UPDATE: This was included in a list of MMOs for December of 2021, but a week before its launch it was postponed to February 2022, this has been updated. SWTOR can still be played, just not this expansion, yet.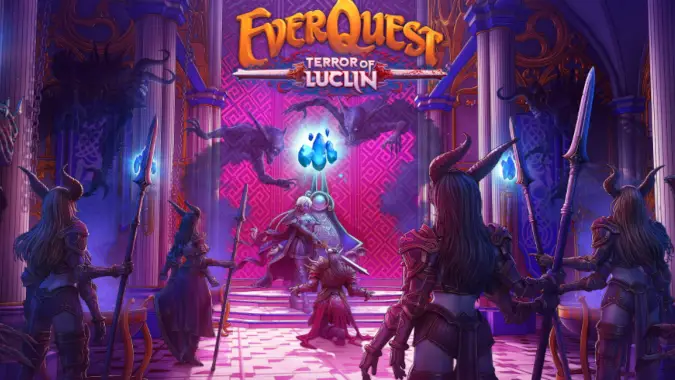 EverQuest: Terror of Luclin expansion
What: Terror of Luclin expansion
When: December 7
EverQuest is one of the longest-running MMORPGs out there: it's been around for 22 years and this is its 28th expansion. Terror of Luclin is coming out on December 7, and players will be able to level up 120 and take on Mayong Mistmoore in the shadowy moon of Luclin, which was the setting for EverQuest's third expansion (which came out in 2001). There are new zones, new raids, and even after all of these years the size of the world seems boundless.
Beyond that, after this expansion is out, EverQuest is pushing to release 64-bit servers and clients, which should improve game performance. This won't be out until 2022, but the beta testing for these severs will be available earlier, maybe in December. This shows there's a lot of future left in this decades-old game.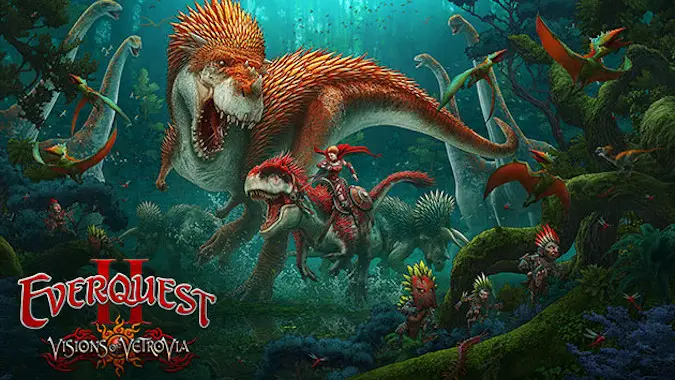 EverQuest 2: Visions of Vetrovia expansion
What: Visions of Vetrovia expansion
When: December 1
Not done with fans of EverQuest yet, EverQuest 2 also has an expansion coming out this month. Visions of Vetrovia kicks off the month with its release. Vetrovia is a mystical land beyond the Shattered Seas, a continent that had been isolated. From the highest point, a castle rises, from where it is rumored that its master unleashes horrors and curses on the land around. So, probably where the final raid takes place?
This expansion allows characters to increase their adventure and trade skill levels by five, up to level 125. New tradeskill blueprints allow for faster crafting on things already perfected. There are new armor, quests, areas to explore, and Vetrovian-themed items to decorate your house.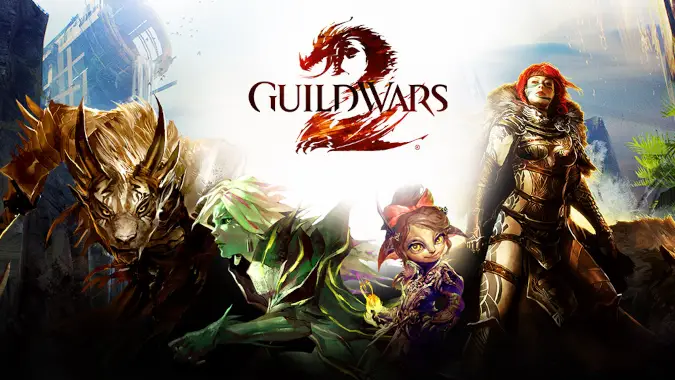 Guild Wars 2: End of Dragons beta testing
What: End of Dragons expansion beta testing
When: Through December 4
Guild Wars 2 is preparing for its next expansion, End of Dragons, which is due out early next year. Those familiar with the lore and locations of the Guild Wars franchise will know the setting of this expansion: Cantha, the home of the Empire of the Dragon.
The expansion is coming out in February 2022, but beta testing has been ongoing as the devs test class balance and shake out bugs. The current round of testing lasts until December 4 at 10 pm Pacific, and it won't be the last. If you want to check it out, testing is open to all players, even those who only have a free account. In beta, you can play all nine elite specializations and you'll have three character slots where you can create fully equipped level 80 characters. Plus you get to play around with the game's new siege turtle mount.
And when the beta is over, you can still play Guild Wars 2 for free. The newest expansions cost money, and the game has items for sale, but the base game, and a lot of content, is free. Long-time players will tell you it's worth playing. This game continues to have a strong population in its player base. This is a great alternative if the current game you're playing has become stagnant.
Core Punk MMO closed beta
What: Closed beta of a brand new MMO
When: Right now
Don't want to play any of the big games? Or at least don't want to pay for any of the big games? Core Punk is new game on the scene and it's just heading into closed beta. This fantasy MMO has been in development for five years, and has a unique style with a "fog of war" that limits your field of vision. You aren't always able to see what's up ahead, which could bring some mystery back to these massive — but also well-mapped — worlds we play in. Exploration will have a different feel, and surprises could lurk in the shadows.
There's also the standard fighting, farming, gathering, and crafting. At a first glance, the has all the elements needed for a winning MMORPG. All the game needs is good balance, fun combat, a decent pay model, and the right player base that you actually want to play with.  If you want to try something new and give feedback, you can sign up for the closed beta right now (scroll to the bottom of the page. There's no guarantee that you'll get in, but it's worth a try if you're looking for something new
The game is being developed by a company called Artificial Core, and this is their only game so far, so there's nothing else we can compare it to.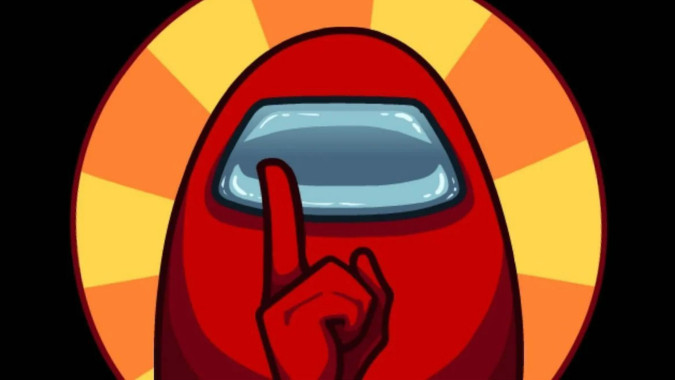 Among Us for consoles
What: Among Us for PlayStation and Xbox
When: December 14
Among Us isn't new. It's not an RPG. One could argue it isn't even an MMO, but it is online, lots of people play it, and you play with and against others — so we feel safe calling it a sort of massively multiplayer online game, even though the world isn't shared in the same way it is in a traditional MMO. The longed for Among Us Two may never see the the darkness of space, but a new way to play an old game is still nice. Among Us will no longer be limited to PC, and will be available on PS 4, PS 5, Xbox One, and Xbox Series X on December 14.
For a game that originally released over three years ago and has a fairly simple premise, Among Us has done well for itself. Probably because, at its core it's a PVP game, with the players pitted against one another, but it requires strategy as well as simple repetitive tasks, which makes for more compelling gameplay than your standard shoot 'em up. Of course, the answer to the mystery is always the same — Red is sus.
Haven't found anything you want to play yet? One last bonus suggestion: Halo Infinite. Right now, it has an online multiplayer mode that's completely free — you don't even need to own the game to play.  It's a 12 v. 12 team shooter, which may be enough to count as an MMO depending on how flexible you are with your definitions. This multiplayer mode will be free until the full online option rolls out, around May 2022. However, if you do want to play the rest of the game, Halo Infinite releases December 8.