ABK Workers Alliance announces a strike, with a fund to support striking workers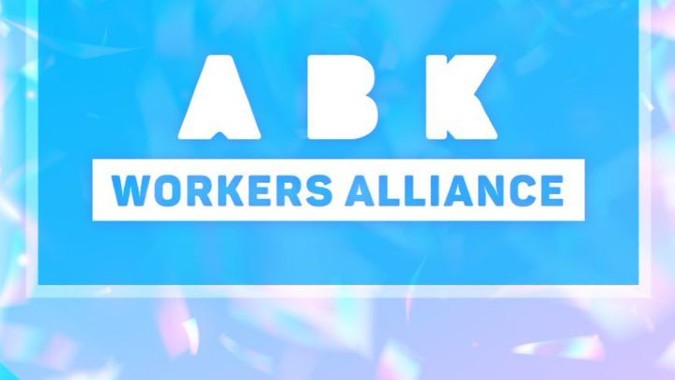 Activision Blizzard workers have demanded better working conditions for months, but there have been few concrete actions from management to remedy the company's many problems — and allegations of new abuses just keep coming. Today, the ABK Workers Alliance has initiated a strike, including work stoppage. The strike also includes a strike fund, so supporters demonstrate their solidarity with this cause and help support the workers who won't be paid during the strike.
This strike is focused on the recent news of layoffs from a number of people from the QA team of Raven Software, another of Activision Blizzard's teams, which had already caused their employees to organize a walkout two days ago. The demands of the ABK Workers Alliance strike are that all the Raven employees who have been terminated are reinstated, and that all of the contract workers from the Raven QA team get hired as full time employees.
But this may be bigger than just another walkout: The Washington Post reports that workers are being asked to sign union authorization cards, which would authorize a union to negotiate on their behalf. While there's been a lot of talk in the community about unionization, this would be the first serious step towards forming an actual union for Activision Blizzard workers who wish to partake in it. It won't be smooth sailing for any potential union, though, as Activision Blizzard is already working with WilmerHale, a law firm that has helped big companies like Amazon and Uber block employee unionization efforts. It's certain to be an uphill battle, but union authorization cards would be the first step.
This strike has been a long time coming, starting with the initial lawsuit filed by the state of California in July 2021 regarding sexual harassment and toxic workplace practices within the company, which was followed by an abhorrent initial response from the executives who have continued to downplay problems and their possible culpability. Five months later, and the company has made little progress. This is all aggravated by the fact that while concerns have gone unanswered and this new round of layoffs happened, the company has celebrated good earnings and the board has spoken out in support of CEO Bobby Kotick. It's only natural that, in an environment that is already ripe with toxicity and mistrust — one where the CEO himself is caught under fire for allegedly not only participating in but also encouraging this deplorable scenario — workers would see the need to take action.
This strike represents a new chapter to the tense situation that's been playing out at Activision Blizzard this year, though it remains to be seen whether the company will take workers and their demands seriously. The entire community has watched legal problems pile up for Activision Blizzard, seen stock prices drop, and continued to hear new reports of egregious behavior on the part of the company and its executives. Even giants from both the gaming world and beyond have taken notice, indicating their desire to "reevaluate" their relationships with the company or releasing public statements chastising Activision Blizzard over the entire situation.
But Activision Blizzard has remained firm in its support of Bobby Kotick and the company's top leadership despite pressure from its workers, its customers, and the world at large. We'll have to see if a strike will have any more impact than the rest, and push Activision Blizzard to take serious action to stop abuse, harassment, and discrimination in its offices.
If you want to support ABetterABK in their efforts for building a better work environment within Activision Blizzard, you can follow their Twitter account for updates, and if you feel inclined to provide support to the workers during their strike, you can donate to their strike fund, which has already garnered $94,853 in donations as of this writing. It's important to remember that their initial four demands still haven't been fully met, and their calls for the removal of Bobby Kotick as Activision Blizzard CEO have gone unanswered.
At Blizzard Watch, we stand with the workers at Activision Blizzard and the rest of the gaming industry in demanding fair pay and fair treatment for workers.
Originally posted 12/09/2021, updated 12/09/2021.