What do you expect to see out of gaming in 2022?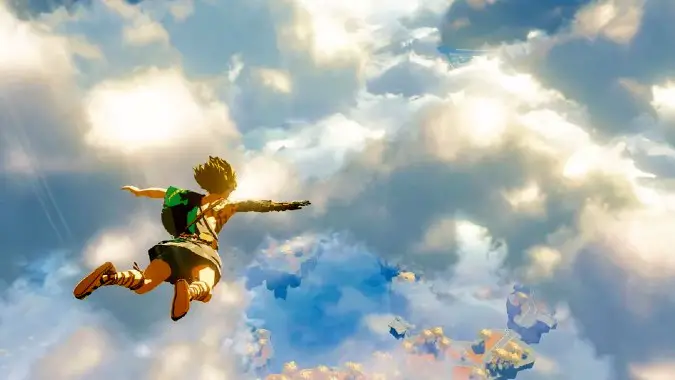 It's the dawn of a new year, a time of renewed perspectives and expectations. Even though the passing from December 31 to January 1 is technically just a solar cycle like any other, the world would be an extremely dull place if we didn't arbitrarily ascribe special meaning to certain things, and this is one of them.
We find ourselves in peculiar times. Our world is in disarray, causing us to change our habits — more than ever, we turn to video games as our hobby; yet the developers of those games have had to harshly adapt as well. New technologies are emerging, and some of them are emerging whether we want them to or not. And amidst all of this, Blizzard Entertainment, the company that makes some of the games we play the most, finds itself in an extremely delicate position as a culture of abuse and harassment emerges and calls for unionization are shut down.
How do we cope with all of this? How do we let it affect us? Do you find yourself playing video games more these days — and do you expect that trend to continue in 2022? Despite how hard a year 2021 was, it still saw many great releases, so it's hard to say that it's a bad time to be a gamer. And things are certainly looking up for 2022 — companies have learned how to produce quality titles despite all the hardships, and many new games have people excitedly waiting for them.
How do we deal with technologies like NFTs being shoved down our throats? Gamers everywhere have been vocally against the idea — yet more and more companies seem to want to dip their toes into them, sadly. It's hard to say what happens next. While it's true that concepts like DLC, micro-transactions, and loot boxes have become the norm despite how opposed people were to them, it feels like people are even more livid about NFTs in gaming than any similar development in the past.
And what do we expect from Blizzard? This lawsuit is not an exclusivity to the company — one of the most known and egregious similar cases, that of Riot Games, recently had a new development where the company agreed to pay $100 million as part of its settlement. Do we see a similar ending on the horizon for Blizzard? The calls for unionization from workers within the company are strong, and even though it is mostly uncharted territory for gaming companies, awareness is being raised more and more with each passing day, and much smaller studios are even seeing success stories.
There's a lot ahead of us in the year 2022. Where do we find ourselves in all of this? What do we do in order to just play video games — and have fun doing it, which is crucial — amidst all of this?