What would you change about loot systems and RNG in modern MMOs?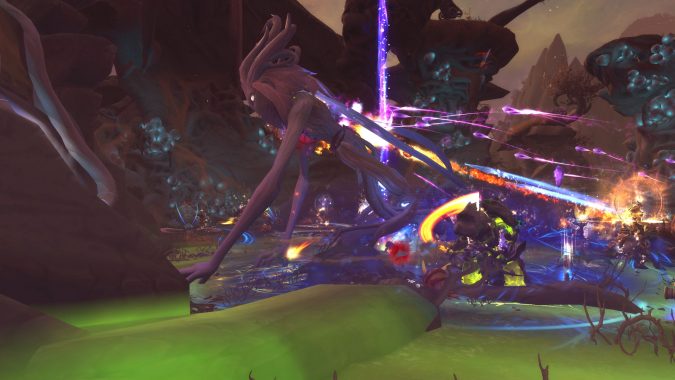 While playing on my Monk the other day, I saw another leather-wearing player rocking some really nice-looking pants. I learned that those pants drop from Oranomonos, the World Boss from Ardenweald. "Huh," I thought.
I've lost count of how many times I've killed Oranomonos since that boss was put into the game back in December 2020. While it was still considered relevant content — before patch 9.1 — I killed it with perfect regularity. Yet, despite killing the boss on every opportunity, I never got those leggings or the gloves, which are also very nice looking.
I decided to check the drop rate for the leggings, and apparently it's only a 3% chance. Which explains why, despite the fact that I went through the effort of killing the same boss every time it was available for literal months, I never got to reap the rewards that would have been permanently relevant to my enjoyment of the game.
I don't think that's right.
Maybe I'm growing old, or maybe I'm too casual about how I play World of Warcraft these days, or maybe I've grown too respectful of my time, and less lenient of how videogames can "abuse" it. Whatever the reason is, the result is that I'm no longer as willing to put up with unrewarded effort like that. I feel like if I focus on an objective when playing an MMO, I should be able to make some amount of progress towards it with each step. Complete randomness, binary, all-or-nothing… that really feels like an artifact of a different time — and perhaps it's time for it to be buried.
It's not like we don't have alternatives. Even WoW itself has systems like badges, tokens, as well as reputation, crafting, and even "bad luck protection" in some cases. Tier sets — arguably the most prestigious of raid drops — have dropped from tokens for several years now, and players have grown to accept that as the norm. Maybe that should be the case with all random loot?
Shouldn't we be able to pick what rewards or goals we want to reach, and feel like we're always making progress towards it? Tangible progress, whether from seeing a reputation bar growing and knowing that when you reach the next echelon, you'll be able to get your item? Slowly accumulating badges, and being able to purchase your desired item from a vendor? Earning and farming crafting materials, until you can finally craft your gear upgrade or transmog piece? Aren't all of those systems far more intelligent — and respectful of our time — than archaic loot tables which were conceptualized in a different era, when MMOs were far harsher experiences than they are these days?
What do you think? Is it right that the concept of acquiring loot in many MMOs is still majorly tied to tiny drop chances? Would you like to see improvement in how we acquire loot, so that we're always making tangible progress?