It took 47 minutes from the time BWL opened to kill Nefarian in WoW Classic Season of Mastery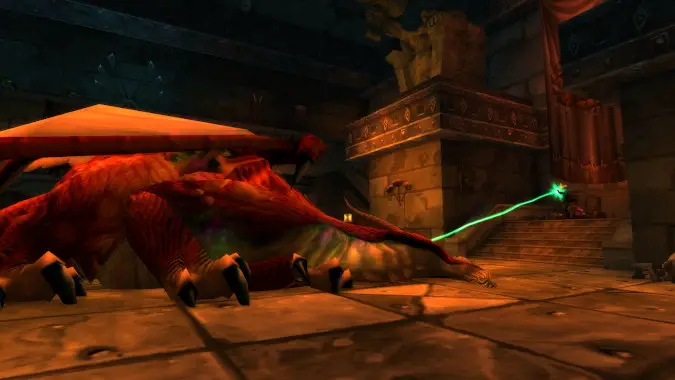 We talked about the developers adding new mechanics to Blackwing Lair for the WoW Classic Season of Mastery — especially end boss Nefarian — ahead of its release in Phase 3 in an attempt to increase the challenge for players. It seems bumping up the difficulty level worked, because it took raiders a staggering 47 minutes to kill Nefarian from the moment the raid was available. That's right, EU guild w h o cleared the entire raid and then killed Nefarian in 47 minutes, followed by Press W who accomplished the same feat 38 minutes after that.
However, just because world first guilds blew through the raid doesn't mean that the changes to the mechanics don't serve their intended purpose, because after all, there are a lot more players than them out there trying those raids, and for the majority of them the new mechanics will likely extend the amount of time the raid remains viable as they learn the encounters and progress in a more leisurely fashion. Sure, w h o can clear the whole of Blackwing Lair in under an hour, but that's one guild. Most players will be happy with just clearing a couple of fights at a time until they finally get the whole place on farm.
It's fair to say that w h o are fairly experienced at this, as they were also the guild to first clear Ragnaros during Phase 1 of Season of Mastery. I have to admit, looking at the Nefarian encounter on the Season of Mastery servers, I'm somewhat amazed that someone could actually clear the entire raid in that time. Less than an hour? It feels like it takes a solid 20 minutes just to run without stopping from one end of Blackwing Lair to the other when its empty sometimes. I've done transmog clears of BWL that took more time than they did, going from pulling the first mob before Razorgore to killing Nefarian.
Congratulations to everyone who clears BWL, of course, whether you manage it in under an hour or you take weeks to do it. It looks like a crazy update to the raid and I almost wish I was raiding in WoW Classic so I could experience it for myself. I mean, that Chromaggus fight alone — I can't wrap my head around doing it that fast.