Wizards of the Coast buys D&D Beyond, bringing one of the biggest D&D toolsets in-house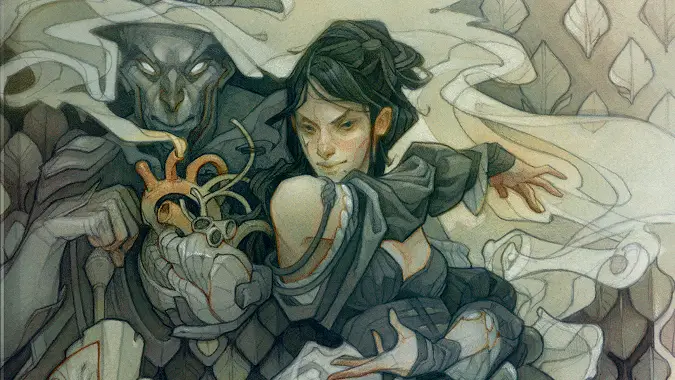 Wizards of the Coast announced today that it has purchased digital toolset D&D Beyond, inspiring many people to DM me and ask "didn't they already own this?" And heck, it's not like they weren't aware that people thought this, because D&D Beyond's own announcement says the site is "formally joining Wizards of the Coast" rather than framing it as a surprise acquisition:
Dungeons & Dragons and D&D Beyond have always felt like a part of the same family. That's why we're excited to announce that D&D Beyond is formally joining Wizards of the Coast, bringing together two teams that eat, breathe, and sweat for this game and continue to strive to make D&D easy to run, exciting, and accessible to all.
But while D&D Beyond has increasingly become the go-to resource for online D&D sourcebooks, character creation tools, and campaign organization, it's never been part of Wizards of the Coast. Instead, it was owned and operated by Fandom, the company behind half of the wikis you use every day to find out which Dragon Prince character is voiced by Chris Metzen. But now Hasbro has snapped up D&D Beyond in a move I would call necessary for the future growth of D&D.
Why do this now? Likely because D&D has hit a critical mass.
When Hasbro bought Wizards of the Coast, it seemed to view the company as a small part of its business plan — nice to have, sure, but relatively small compared to the many other brands under the billion-dollar company's umbrella. But Dungeons and Dragons is having a renaissance of sorts. 2021 was the game's biggest year yet, and D&D Beyond, which makes the game easy for anyone to pick up and play immediately, has been a big part of that. Once a source of digital sourcebooks, the site has seen explosive growth over the past few years, building out better character creation tools, integrated dice rolling right from your character sheet, and an encounter builder to help DMs set up combat. With a multitude of new players getting into D&D as the game grew in popularity as streaming entertainment, with shows like Critical Role, players needed accessibility tools to help them with the notoriously math heavy, complex process of creating characters and running games. D&D Beyond filled that role admirably, and the site has built out its toolset to support the growing number of online players during the pandemic.
In other words, a game that may have been an afterthought to Hasbro back in 2014 is now one of its hottest brands, and easy to use digital tools — like D&D Beyond, Roll 20, Fantasy Grounds, and others — are going to be integral to D&D's continued success.  New players need the accessibility a good digital toolset brings, and the more D&D grows, the more important these resources become. D&D Beyond was already filling the role Wizards of the Coast needed from a digital D&D toolset, so instead of trying to build out its own toolset to supplant sites like this (or, worse, just canceling their licensing agreements), Wizards of the Coast just bought the site.
So what does the future hold for both Wizards of the Coast and D&D Beyond? For one, everything from the site is sticking around:
Wizards of the Coast has no plans to stop supporting D&D Beyond. Ever. The purchases you've made, the characters you've created, and the campaigns you've run aren't going anywhere.
Neither D&D Beyond nor Wizards of the Coast have announced specific development plans, but bringing D&D Beyond in house opens up a lot of possibilities. I'd love to see better integration between buying D&D products and having them available on D&D Beyond. It could be easier than ever for this kind of integration to be planned out — while I don't expect to have it be as simple as buying the hardback automatically gets me D&D Beyond use of that content, I would love if that happened. Even just something as simple as a bundle where I pay for both in one go would be exciting for me. We might also see more tools come to D&D Beyond to help run games. The site already has a great toolset for DMs — like the encounter builder, which is very robust considering it's in beta — but with Wizards of the Coast bringing them in-house, perhaps we'll get a fully fledged virtual tabletop.
With this purchase, Wizards gets the toolset that D&D needs to grow and players get a better integrated system to play games online, which seems like a good deal for everyone. This is a time when other games like Pathfinder, the World of Darkness series, and Avatar Legends are all bringing their own digital toolsets to the market, and it increasingly seems like TTRPGs need digital tools to stay relevant.
Time will tell if we get a better D&D Beyond out of this — though it's fair to say the site was doing just fine as it was, it will be interesting to see where Wizards of the Coast takes it from here.