WoW
Apr 22, 2022 4:00 pm CT
What we know so far about dungeons and raids in the Dragon Isles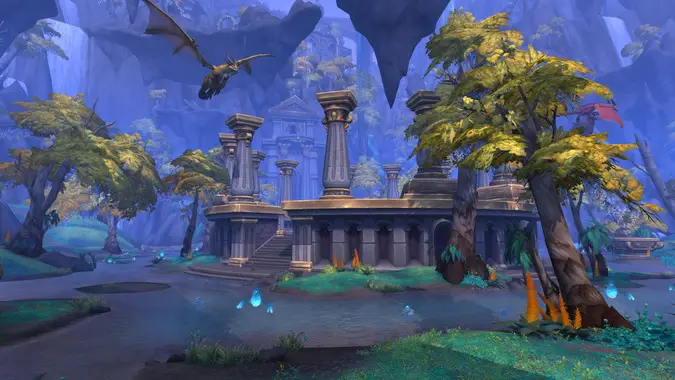 We still have a lot to learn about the coming dungeons and raids in World of Warcraft Dragonflight, but there are a few juicy tidbits out there. For starters, we know that there will be 8 dungeons launching with Dragonflight thanks to this interview Ion Hazzikostas did with HazelNutty of HazelNuttyGames. We also found out in that interview that the Mythic+ rotation system we're seeing in Shadowlands Season 4 is going to continue into Dragonflight, with four of the 8 starter Dragonflight dungeons and four older dungeons during Dragonflight Season 1, and then the other four dungeons and four different older dungons rotating in for the next season. Addressing the concern of missable Best in Slot drops from dungeons that leave the Mythic+ rotation when the Seasons change, Ion states that they will be making adjustments to make sure that items don't outperform following Season items.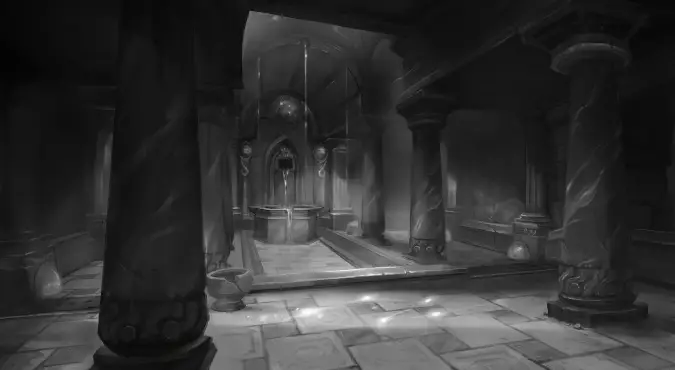 What are the new dungeons we'll be delving in Dragonflight?
At present, we only know of three dungeons by name — Neltharus, original home and stronghold of the Black Dragonflight, The Life Pools, former home of the Red Dragonflight, and a newly discovered secret chamber within Uldaman that relates to the expansion in some as yet unknown way. That leaves us with five dungeons we still don't know much about — but it's early yet and more details are likely to occur.
It's quite possible that some other Titan facilities will be involved, what with Tyrhold and the Titan Watchers being so fundamentally involved in the story of Dragonflight, and with Uldaman making a reappearance. Could we possibly go back to Ulduar or Uldum, or even to the Wyrmrest Temple and Dragonblight? There are multiple portals underneath the Temple, only two of which we ever used — perhaps the Emerald or Azure Sanctum could appear as dungeons in Dragonflight.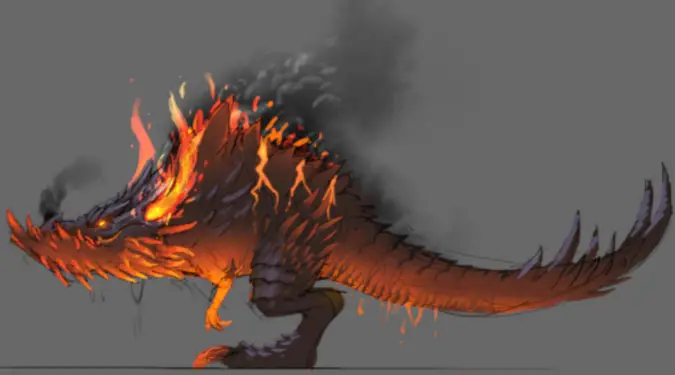 Will it cost us a raid tier?
Besides that, we also know that raid tier sets will be dropping in Dragonflight, and based on Lead Character Artist Kelvin Tan's comments on the concept art for that set, these Primalist Raid Tier sets were created to look like a pairing of the elements with the classes wearing them. This indicates the items will drop from a raid into the ancient prison of the Primordials mentioned by Steve Danuser during the expansion announcement, and that may be the subject of the concept art of the elemental protodrake leaders we can see on the Dragonflight press kit page. 
It's likely we'll also see the mysterious rivals of the Dragons, the Djaradin, described as elemental half-giants who found themselves locked in stasis for the past 10,000 years as the magic of the Dragon Isles waned following the Sundering. Will they be a raid tier as well, or will we see them in a dungeon, or both? Hard to say right now, but the presence of molten magma inside the Tower in the Dragonflight cinematic points to their involvement with attempting to keep the Dragons away from their ancestral home.
At present, that's all we know about. There will be 8 new dungeons and at least one raid at launch of Dragonflight, with the expansion featuring rotating Mythic+ seasons of 4 Dragonflight dungeons and 4 from older expansions. Three of them are currently named. We'll have one raid, likely featuring the imprisoned Primal Drakes or the mysterious Djaradin elemental half-giants. But there's a long way to go yet before the expansion and lots of time to find out more.