What you need to know about the transition from Overwatch to Overwatch 2
The arrival of Overwatch 2 marks a huge shift for Blizzard's team shooter, and that means players will want to lay the groundwork for a smooth launch. There are a handful of required actions everyone should take ahead of release day, but the other changes are more of a personal preference.
The first important takeaway for the transition is that the original game will leave for good before launch. Ahead of the Overwatch 2 launch date October 4, Overwatch disappears forever on October 3 at 9:00 a.m. PDT / 11 a.m. CDT. So that's your deadline for getting in those final matches and taking care of any last in-game housekeeping tasks.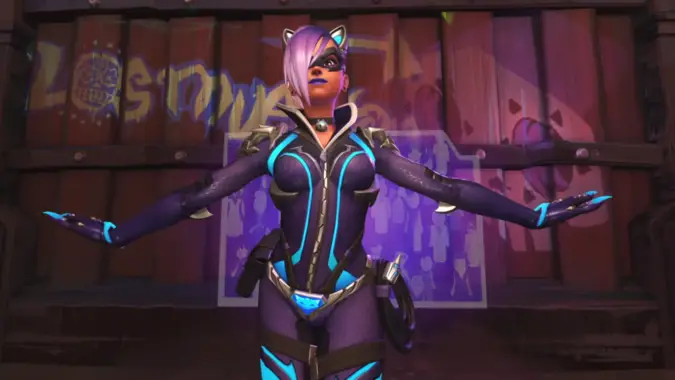 Take mandatory account actions
These are the required steps ahead of release day. Not all of them will apply to every player, but you'll want to dot these Is and cross these Ts wherever they are relevant to your situation.
Create a Battle.net account
If you're brand new to Overwatch and are using the new launch as your entry to the game, you'll need to create an account on Battle.net. It's a must-have for Overwatch 2, as well as for most other Activision Blizzard titles.
Merge all accounts across different platforms
For the existing players, Overwatch 2 brings cross-progression to the scene, which means people will have a single account on all hardware platforms. If you've played Overwatch on multiple accounts, now is the time to unite all of your unlocks and stats under a single umbrella.
This shouldn't require any additional steps if you've only played on one platform, because your account should already be synced up with your Battle.net details. Prompts to merge began appearing for players in August, but this FAQ from Blizzard should help you answer any technical questions you might have.
Activate SMS Protection
All Overwatch 2 players will be required to have a cell phone number attached to their Battle.net accounts. This is a move to curb toxicity and disruptive behavior, because the same phone number cannot be used on multiple accounts at the same time.
You can set up the SMS number under the Account Details menu when you log in to your Battle.net account. Enter a phone number with area code, and you'll receive an SMS text message with a verification code. Certain types of phone numbers, such as pre-paid and VOIP, are not eligible for use here.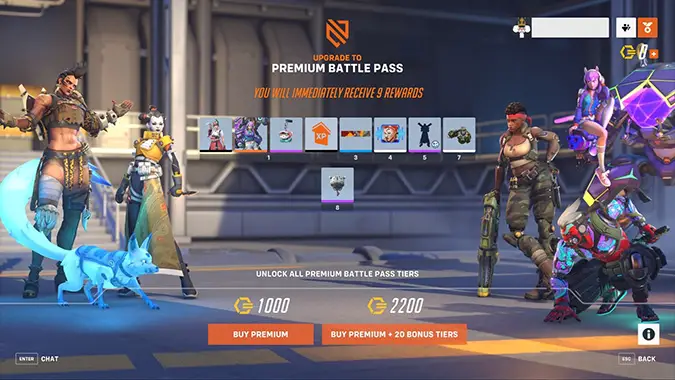 How the new Battle Pass system works
A huge change in Overwatch 2 is the end of loot boxes in favor of a free-to-play model. Players haven't been able to buy bundles of loot boxes since the final Anniversary Remix event. On September 14, the game automatically opened any stashes of loot boxes players had been sitting on. If you've been playing since then, you might earn loot boxes from experience.
You can open those on your own time until the shutdown, and any unopened loot boxes will be automatically opened the first time a person goes to the hero gallery in Overwatch 2.
Instead, the new system for acquiring cosmetics is the Battle Pass. We have a full rundown of the Battle Pass here on Blizzard Watch, but the tl;dr is that every season will have a free and a premium tier where you can unlock new rewards. In terms of cost, each Overwatch 2 season's Premium tier of Battle Pass is priced at about $10 USD and there will be a shop with additional cosmetic items for direct purchase outside of the Battle Pass.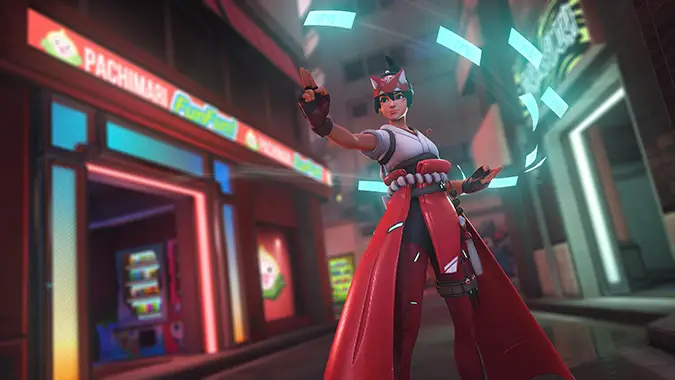 If you have any leftover credits at the time of the Overwatch shutdown, they will carry over into Overwatch 2 in a limited capacity. Their first use is to unlock core launch cosmetics for the game's new heroes – Kiriko, Junker Queen, and Sojourn – in the hero gallery.
The second use is to acquire other items in the hero gallery that are always available for the original Overwatch hero lineup as well as select launch items for the new cosmetics types, such as weapon charms. Those items can also be purchased with the new Overwatch Coin currency too. So it comes down to personal preference whether you want to get your legacy unlocks now or after the sequel arrives.
And finally, for those players who want to spend their credits in Overwatch, the Last Chance event is running through October 2. It's your opportunity to pick up any seasonal cosmetics before the transition.