What are you most excited about in patch 9.2.5?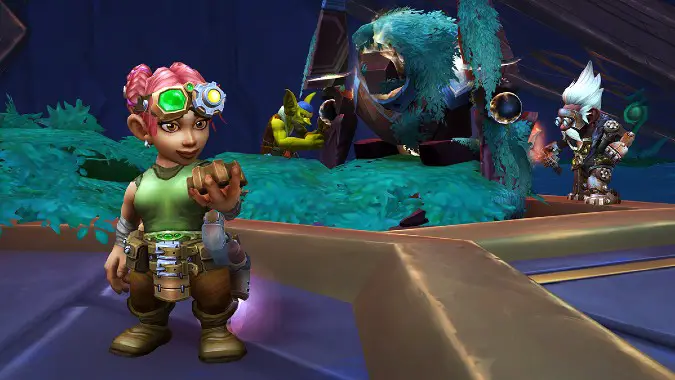 World of Warcraft patch 9.2.5 releases today, bringing a fair amount of features and content with it. Chief among them is, unarguably, cross-faction play: the fact that Alliance and Horde can now group together for instanced content is an absolute landmark in the history of the game, and a long time coming.
Blood Elf and Dark Iron Dwarf players, as well as lore enthusiasts and collectors, are set to enjoy a couple of new questlines focused on those two races, which reward players with brand-new mounts and transmog appearances. I have personally dusted off a Blood Elf Paladin and leveled her from 55 to 60 just to enjoy experiencing this new content and unlocking the new Blood Knight armor set, which will finally replace the old one — as good as it still looks, its age is definitely showing.
Torghast will now be opened up for good — all wings will become available the entire time, letting players enjoy it as they please. In addition to that, there are also a few quality of life changes: Renown catch-up has become easier, and the Broker Mark of Distinction item will be upgraded to boost players up to Renown 60 instead of 40. There are also a few tuning changes and adjustments to classes and raid encounters, which should certainly please those that are still working on Sepulcher bosses.
But beyond all of that, there are some rumors. On the PTR, the splash screen which shows the features coming with patch 9.2.5 was encrypted — which led to much speculation. Many players were left wondering what, exactly, Blizzard was trying to hide. A new questline? Perhaps something involving the Forsaken and Calia Menethil, or maybe the Night Elves, and their uncertain future? The most optimistic paid attention to rumors of a new Allied Race, or to new customization options that would allow players to make their elf characters look like Dark Rangers. Wishful thinking?
There's also the chance that no content is actually hidden in patch 9.2.5, and the encrypted splash screen doesn't really mean anything. Maybe they're just testing the waters to see if they can keep it hidden for the future — a new expansion is on the horizon, after all.
So, with all of that in mind: What are you looking forward to in patch 9.2.5 the most? Are you eager to group up with your friends from the opposite faction, to embark on the new quests on your Dark Iron or Blood Elf characters, or are you still holding on to that thread of hope for something big to be revealed when the patch is finally live?