What do you think of Shadowlands Season 4's "experimental" content?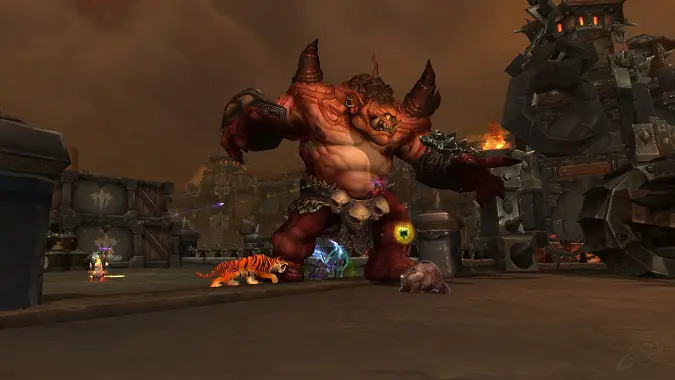 Shadowlands Season 4 is starting in just over a month, and there are some interesting "experiments" the World of Warcraft development team is planning with it whose influence will inevitably come into play for Dragonflight. While the return of purchasable raid equipment is a huge one — and one I desperately hope gets expanded on in Dragonflight — the Mythic+ rotation and the Fated Affix are the ones I'm more interested in seeing play out.
The idea of Mythic+ not simply being versions of all the current expansions' dungeons is an intriguing one. For one thing, I'm all for old content being given a polish for players to enjoy alongside new content. I also like the idea of rotations each Season to ensure that players don't get burned out running the same dungeons over and over and over, as that should help with participant dropoff across seasons.
I do have a concern however: Will the base Mythic versions — aka Mythic+0 — of those not in the rotation become ghost instances? While there are players who run Mythic+0 for gear upgrades and are popular during the expansion's Dungeon Event (because running four will net you heroic raid gear), they're primarily used as an entry point into the Mythic+ system. If the new Uldaman isn't part of Season 1's rotation in Dragonflight, will finding a group to run it on Mythic+0 become harder?
As for the Fated Affix, I love the idea of keeping earlier tiers relevant throughout an expansion; once Sepulcher of the First Ones came out the Sanctum of Domination became essentially abandoned, resulting in players getting stuck on quest chains that necessitated running the instance — not to mention Castle Nathria became so impossible to get groups for that the development team added an NPC to Zereth Mortis to sell Legendary memories that only drop within it. While the lack of borrowed power systems in Dragonflight means this is unlikely to be as big of an issue, latecomers will still find themselves wanting to run the initial Primal Incarnates raid even if just to see the story and will get frustrated if LFR queues never pop. My big fear, of course, is that the idea of a Fated Affix will only be present during the pre-expansion lull at the end of Dragonflight, and not something that's used throughout.
What do you think? Are you interested in going back to a hard mode Grimrail Depot? Do you want raids to be kept continuously runnable throughout an expansion? Or are you just here for the return of raid gear on vendors?