A StarCraft MMO? A Diablo RTS? What Blizzard franchises would you like to see in other genres?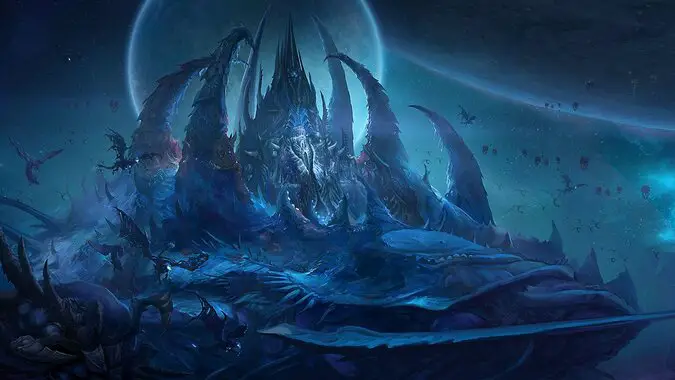 Would you play a Diablo-themed RTS, with big armies of demons attacking various settlements around the globe and hero units like Nephalem, Angels, Demons, and so on? What about a StarCraft ARPG — or an MMO, now that both Warcraft and Diablo have MMO offerings? (Though StarCraft is taking a long nap while other companies come out with the games Blizzard might have, you never know.) Maybe you'd love an Warcraft-themed game, set during the period after the Second War, with Overwatch-style combat and hero teams fighting one another, or an Overwatch game based around deck building and card gameplay. Maybe you wouldn't.
I often wonder about how game franchises change and how they stay the same, how they evolve and borrow elements from other games. Imagine Warcraft 3 with the semi-RPG elements with heroes like Arthas, Jaina, Tyrande, and so forth, or the way Diablo 4 is going in an open-world gameplay direction. Then there are games we never had a chance to see, like StarCraft Ghost and the abandoned StarCraft first person shooter game or the abandoned Titan MMO that never get off the ground but which might have been enormous departures from the kinds of games we're used to seeing from Blizzard.
I still think that a StarCraft FPS  would have been great and I'm sad it never happened.
But with games like Warcraft Arclight Rumble and Diablo Immortal showing us that Blizzard is willing to mix up its genres a bit more, I now find myself wondering if we could get a StarCraft FPS game yet, or maybe even a Warcraft one, or a Diablo game that tries team-focused battles, or maybe even an Overwatch ARPG that combines elements from the shooter's gameplay with that of the Diablo games. A lot could be done. But should it? Would people even play them? And if they decided to go that route, what would you want to see them make? Tell me about the games you'd like to see.