When do you hit franchise overload?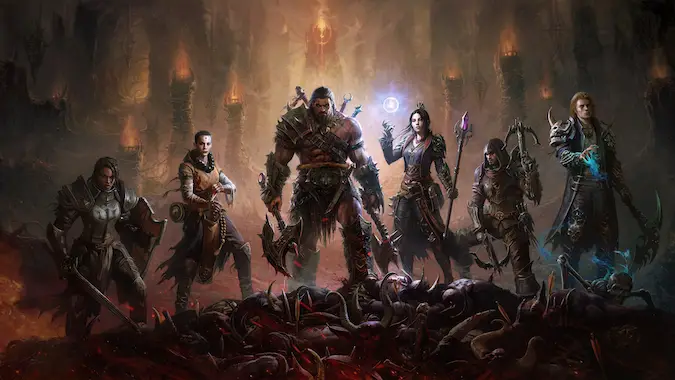 Some gamers are used to a regular flood around their favorite franchises. Call of Duty comes to mind, with 19 games on an effectively annual release schedule since the original title came out in 2003. Assassin's Creed has 12 main titles between 2007's original Assassin's Creed release and 2020's Valhalla, and don't even get me started on DLCs. You know what franchise I didn't expect a flood around? Diablo.
I love Diablo games. Truly. I wouldn't play them as much as I do if I didn't love them. Even with the outrage over the original real-money auction house. Even with the current frustrations and concerns over the store in Diablo Immortal. And yet, I'm overwhelmed by everything coming with the demonic franchise.
There are a lot of things going on and I don't know what to prioritize! The assumed "season" cadence for Immortal is around one month right now, with the paid Battle Pass acting as a kind of monthly subscription for unique transmog and various useful resources or currencies. We've been sitting at 3-4 month seasons in Diablo 3 (really, 17-18 weeks). Odds are that the Diablo 2 Resurrected ladder will also run between 3-6 months; while Diablo 2's ladders run for 6 months, the D2R site touts "a new, exclusive ladder system with more frequent restarts." We're not even going to talk about Diablo 4 coming in 2023.
And this is just Diablo titles! It's not counting World of Warcraft, much less the non-Blizzard titles I play like Animal Crossing New Horizons, Hades, or LEGO Star Wars: The Skywalker Saga. Each of which has so much to collect. I sit down to play a video game for fun and end up stressing for 20 minutes about what to play!
I don't know if there's anything to be done for it, but I didn't expect my video game titles to force prioritization on me. But I'm curious, my dear reader: how do you handle it when your beloved franchises throw everything AND the kitchen sink at you? What do you do to prioritize what you play? Or am I the only one massively overthinking this recurring decision? Let us know in the comments!