What's One D&D? The 50th anniversary edition of D&D updates 5th edition (without the edition)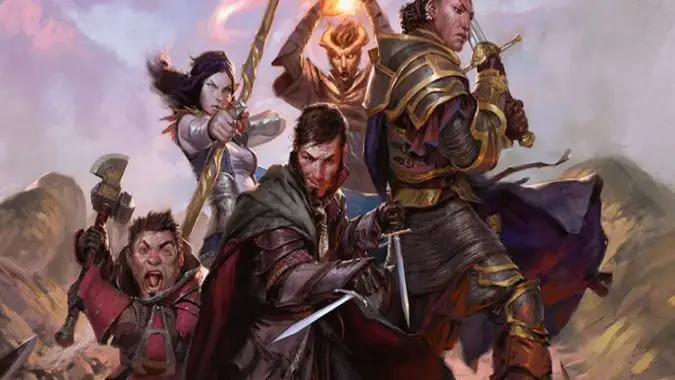 There have been many editions of D&D over the years, each radically redesigning the game — but the next edition, One D&D, might finally put an end to the bickering over which edition is best. We've speculated on what Wizards of the Coast has been planning, particularly for the upcoming 50th anniversary edition of D&D that the company teased last year. Now we know that the next edition won't be 5.5e or 6e, but One D&D, due out in 2024 for the game's big anniversary.
One D&D is essentially an update of 5th Edition, designed to be compatible with all previous 5e books. At the heart of the new game is the fact that people really like 5th edition D&D. The game is currently more popular than it's ever been, and a lot of people have bought a lot of 5th edition sourcebooks and adventures. And while the release of new editions of D&D have historically driven sales, Wizards of the Coast clearly recognizes that there are a lot of cons to putting out a brand new version of the game. Why risk alienating players by making them learn a whole new version of D&D and buy a brand new library of books? So instead the company is planning on a revised edition of 5e… while probably still selling a lot of new rulebooks for players who want to jump into the updated system.
But for today's players, it basically means you won't have to learn a completely new game or throw out your 5e library: but the game's rules will be updated, and you'll still want to buy some new books to keep up with One D&D. 
So let's talk about exactly what One D&D is and when you'll be able to play it.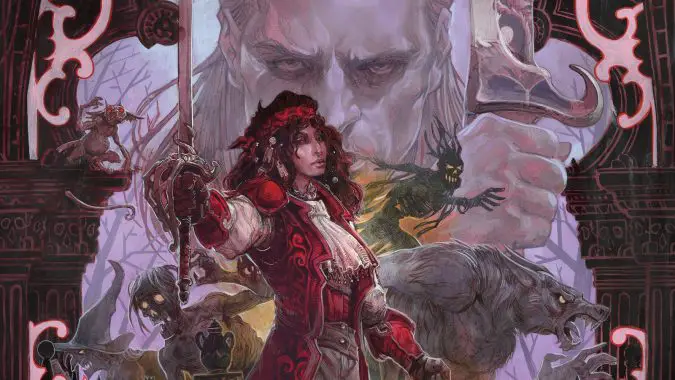 One D&D will revise and expand 5th edition rules
One D&D very wisely eschews that edition label. Functionally, One D&D will be essentially the same as what D&D 3.5e was when it came out: updated rules that were backwards compatible with everything published for 3e. One D&D will provide a similar refresh of the game, but very wisely eschews that edition label. You're just playing D&D, and for players who are new to the game with 5th edition — it's a lot of them — you don't have to suddenly have to relearn everything.
And it's past time the game got a good update. 2024 isn't just the 50th anniversary D&D: it's the 10th anniversary of 5e, and the rules are a bit clunky after nearly a decade of new books that modify the core game. For example, Tasha's Cauldron of Everything introduced a new way to create player characters, and those rules have been used in every book released since Tasha's — but they aren't included in the 5e Player's Handbook. Today's D&D is very much changed from the original 5e launch, and it's worth taking the time to make those changes feel like a cohesive whole.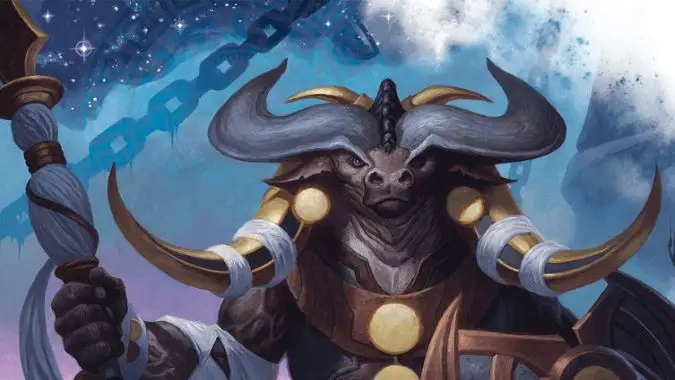 One D&D modernizes how we think about D&D 
But One D&D goes beyond a rules refresh: the company is pushing into digital content and tools that will make D&D even easier to play online. Wizards of the Coast is introducing a virtual tabletop system that the company refers to as the D&D Digital Play Experience that will integrate with D&D Beyond. It's a digital 3d gameboard with miniatures for easy virtual play sessions, with the potential for pre-configured adventures as well as tools to let DMs create their own dungeons and encounters. It looks impressive, bit it's in early development and we've only seen a little footage of the tool being used so far. A closed beta is expected in 2023, but we don't actually know for certain that it will launch alongside One D&D.
The company is also testing out physical and digital book bundles, which you can try out right now by pre-ordering the upcoming Shadow of the Dragon Queen digital book bundle. For $60 (plus shipping) you'll get access to the book on D&D Beyond and a physical copy will be mailed to you. This is unfortunately only available directly from Wizards of the Coast right now, so you can't shop at your local game store if you want to pick up digital content at a discount. However, Wizards says this could change in the future — selling this bundle is a test run for the system.
All in all, One D&D is taking advantage of all of the changes we've seen in the modern D&D community. Gameplay streams like Critical Role have introduced more players to the game, causing the player base to swell and become more diverse. The game as also made a significant shift to online play, which strong digital toolsets like D&D Beyond — which Wizards of the Coast recently acquired — have helped support. One D&D doesn't just modernize the game's rules, it modifies the whole concept of how the game is played and who plays it.
Sure, you'll still be able to play D&D around the table with your friends, but playing online with friends around the globe is just as valid — and digital tools and digital books make it easier to do both.
There are still lot of unknowns here with One D&D. We know very little of the rules — though the first batch of playtest content is already available — and the ambitious digital play system is little more than vaporware at the moment. But Wizards of the Coast has two years to work on it, and with playlists already kicking off there's plenty of time to provide feedback.
I hope that One D&D can at the very least end the constant bickering about what edition of D&D is the best, if only by absorbing the best of all of them.