Is it worth spending money on pricy Wrath of the Lich King Classic upgrade bundles?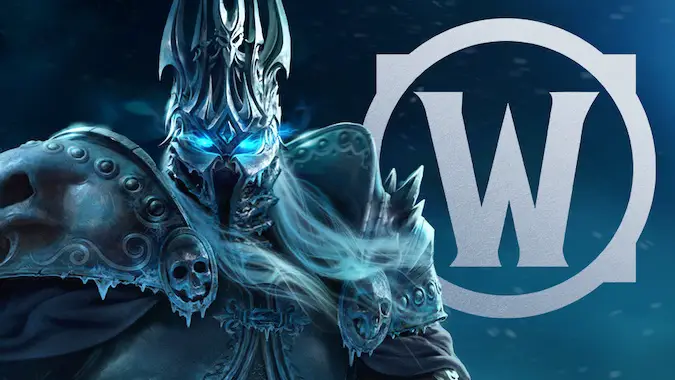 World of Warcraft Classic players, rejoice! Wrath of the Lich King Classic's pre-patch is now live, and the full game is launching in just a few weeks, on September 26. And while the game itself is included with your World of Warcraft subscription, Blizzard has released a set of experience-enhancing bundles that you can buy. But are these pricy cosmetic bundles worth the money?
There are two upgrades to Wrath Classic that you can buy, the Northrend Heroic Upgrade and Northrend Epic Upgrade. This is what you get with each, as well as what each piece of the bundle is worth:
Heroic costs $49.99, and includes a level 70 character boost on a non-Death Knight character (which costs $60 on retail, but is only available in Classic through these bundles) with the following benefits for the boosted character: expert riding skill and a mount, appropriate gear for a level 70 character, and a bit of starting gold (amount unspecified). In addition, you receive Pebble the penguin pet ($10), and a toy (the Fishspeaker's Lucky Lure) which summons a Tuskarr fishing companion ($10). This package gets you into Northrend without struggles for gold and gear on your boosted character.
Epic costs $79.99, and includes the contents of the Heroic Upgrade, plus 30 days of Game Time ($14.99) and the following mounts:

Kalu'ak Whalebone Glider, a flying mount for Classic characters
Tuskarr Shoreglider, a flying mount for retail characters ($25)
For those who leveraged Character clones when Burning Crusade Classic launched, you're out of luck. This offering was unique to BCC and was retired July 26, 2022. Blizzard doesn't plan to revive the Clone service for Wrath Classic, and all Burning Crusade Classic realms have simply converted into Wrath Classic realms. Sorry folks.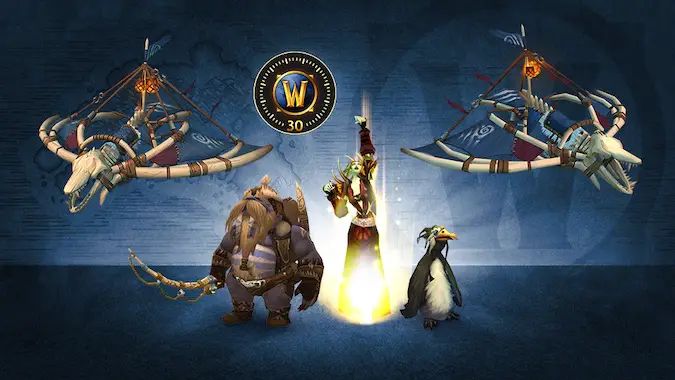 Are the Wrath Classic upgrades worth it?
In terms of raw numbers, yes, both the Northrend Heroic and Epic Upgrades sounds pretty reasonable compared to the purchase price of the same items separately on retail realms. However, this is based on a big presumption: that you would make the same types of purchases for retail. And there's another thing to consider: on retail you can buy boosts, pets, and mounts whenever you want, but on Classic you can only get them in bundles like these. That changes the value proposition a little.
Here are some things to consider if you're on the fence about buying these upgrades?
How do you value your time? Are you just starting your Classic experience and/or planning to start a new (non-Death Knight) character for Wrath Classic? If so, the Northrend Heroic Upgrade can get you through initial leveling pains so you're ready to start enjoying Northrend and the pre-patch events. But for anyone who has some time on their hands, with the current XP buff (which lasts until Wrath Classic launches), leveling isn't bad right now. It all depends on whether you have the time and interest in leveling.
Do you value/enjoy cosmetic items? I've mentioned before that I enjoy collecting mounts, and the mounts released in these expansion bundles never make it to the store. But are unique mounts (and game time) enough to justify shelling out $80?
Do you want to kick off Wrath as a Death Knight? There's a particular thrill in playing something relevant to an expansion. In BCC, this meant Blood Elves and Draenei. For Wrath Classic, almost nothing is more thematic than a Death Knight. And you can currently create a Death Knight in the pre-patch, which will have all the basics a character needs to get started, much like a boosted character does. The Death Knight starts at level 55, not 70, so you would still have leveling to do — but a lot less. In that case, the biggest benefits from the bundle are (again) primarily cosmetic — the pet and toy from Heroic, with the Classic mount and game time from Epic.
As with BCC, ultimately this choice is yours to make. Wrath Classic is part of your World of Warcraft monthly subscription and doesn't require any additional payments to enjoy. These bundles aren't necessary for playing the game and do not impact your access to the expansion — although they may improve your starting quality of life.
Think about how you're coming into this next fight against the Lich King and make your call. Wrath of the Lich King Classic goes live September 26, so whether you're opting for the boost or leveraging the XP bonus, have fun exploring Northern and tackling Naxxramas, Ulduar, the Argent Tournament, and ultimately, Icecrown Citadel. The Scourge await!