Can new patch features really revive interest in an old game?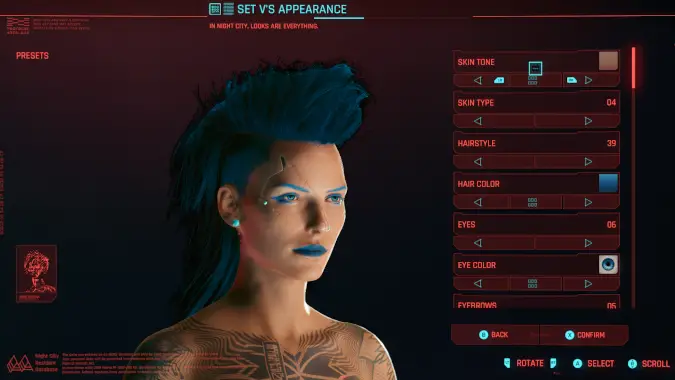 I'm not exactly ashamed of the fact that as soon as I saw a form of transmog was making it to Cyberpunk 2077 I was already downloading the patch before the folks in our Discord could start to ask me questions about it. Between the new character customization at the Ripperdoc, the Wardrobe (which applies your gear choices to your character so it doesn't matter if you switch gear pieces or not), and the cross-progression that lets you play across multiple platforms, I didn't even need to see that there's a DLC coming next year to get excited.
But it's not like I wasn't already sold on the game. While I'm not ashamed of the fact that all a company had to do was whisper transmog at me and I was there, I'm also a little worried I'm so easily manipulated with character customization options… but on the other hand, I won't have to use mods to get the look I want anymore. Am I that easy? Is that all someone has to do? To add more character customization to their game…?
Who am I kidding, yes, that is all they have to do. It worked when Assassin's Creed Odyssey did it, it worked when Assassin's Creed Valhalla did it, it worked when World of Warcraft did it, and it's likely going to work with Diablo 4, too. I've stopped playing Diablo Immortal basically because I don't have time for another MMO, but I played it for a long while entirely because I could customize my character's appearance more than I've ever been able to in a Diablo game.
But will this work for everyone? Will features like this make many players clamor back to the game — or into it for the first time? Would this get you to check out a game you've avoided, or come back to try out a game you felt wasn't what you were looking for? Is there a way for a game to entice players with new features in a later patch?