What cosmetic ability options would you like added in World of Warcraft?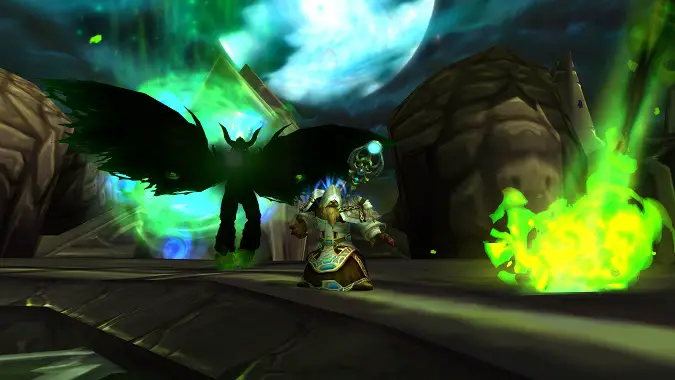 I'm leveling a new Warlock and since he's based on an old character I've been impatiently waiting to get the green fire quest chain done on him. When I hit level 44 I dropped out of Chromie Time (the scenario is super easy once you outlevel it — it's tuned to 35 — although there are a couple tricky parts) and proceeded to one-shot my way to the desired appearance. While not as satisfying as my original completion during Mists of Pandaria, I'm a lot happier now that all my flames have a nice Fel tinge to them.
While working through it I started thinking about how Shadowlands added a bunch of Covenant abilities with their own flavor, and how those that aren't being inserted into the new Dragonflight talent trees will fall by the wayside. For example, I love the visual applied to my Death Knight by the Venthyr ability Swarming Mist, but once she heads to the Dragon Isles it'll be lost. My dream is that it returns someday as a glyph for Remorseless Winter, but I don't have much hope.
The Covenant abilities aren't the only expansion spell visuals that have been mostly abandoned. Another example are the Azerite-related abilities from Battle for Azeroth with their distinctive blue and gold coloration. While I wouldn't have expected we'd keep the Heart of Azeroth powers for usage afterwards I did imagine they'd reuse the animations somewhere — back when Tinkerers were a popular prediction for a new class, I felt they could use Azerite to make their abilities distinctive.
While I'm sure it'd be a lot of work, I do hope that the development team finds a way to bring back older spell effects. It wouldn't have to be as extensive as the green fire quest chain is, just an option to visit your Covenant or Magni and get a handful of matching abilities.
What do you think? Do you think the developers should find a way to keep old spell effects active for players? Are there any other old effects you miss and would like to see return?