WRUP: Here's everything Team Blizzard Watch has been up to this weekend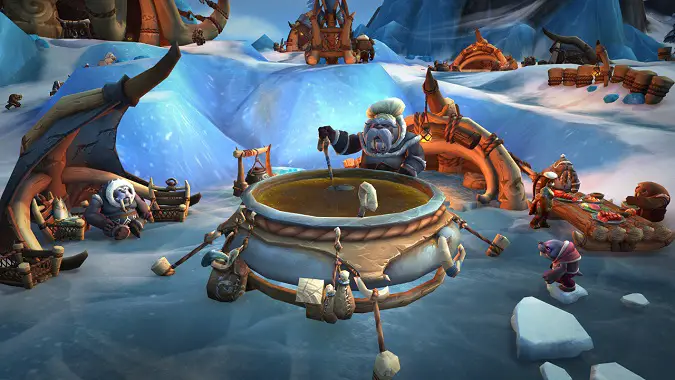 It's Friday the end of the weekend, and unlike most weeks, we're here to take a moment and look back at all the fun we've gotten up to this weekend. It's not quite a normal WRUP — What aRe yoU Playing — but it's not quite a special edition; it's the Sunday Edition!
So, let's sit back, take a look back on our weekends, and see how we all decided to make the most of a few days off.
League of Legends World Championships
Overwatch 2
Atelier Sophie
This weekend was Worlds time for League of Legends, and I've hoping for a strong second week in the group stage for my European teams. I've been a Rogue fan ever since the organization joined the LEC, and it would be amazing for them to keep putting in strong performances on the big stage.
Otherwise, the weekend held my usual slate of games. I'm in the final grind of Atelier Sophie, which has been a delight, and I'm hoping to be ready for the final boss showdown this weekend. I'll pop into Overwatch 2 to make more progress up the Battle Pass and spend more time being the ultimate badass/smartass, aka Junker Queen.
Last week, I was trying out the alien invasion game, Terra Invicta. This weekend, I've been playing the alien invasion game, Terra Invicta. Maybe I will actually win, or make it to space.
WoW Alts
Dishonored: Knife of Dunwall
Other things???
I've been trying to take advantage of the Winds of Wisdom buff in WoW to get alts up to par. I finished off my Monk and I'm working on getting a Warlock up from scratch — I'm not sure I'll make it by the time Winds of Wisdom goes away, but we'll see. There's a very good chance we only have a week to go. I've also started been playing Dishonored 1 — I've played before, but just picked it up again on a whim — and just started the DLC. I'm going to try to do a ghost play through, which I haven't done on the DLC before. That means I can't kill anyone and no one can see me. So far I've gotten about 30 minutes in and I've reloaded from save at least four times because someone saw me. So it's possible I'll tire of this and switch over to the kill everyone gameplay philosophy.
I have a lot on my to watch list and to listen to list and my to read list, but I don't know when I'll get to any of it. I just picked up Sandman Act 3 on Audible (and when I went looking for it stumbled into an edition of The Hobbit read by Andy Serkis which is fantastic, he's so good), and I just grabbed a copy of The Spare Man by Mary Robinette Kowal, which I'm looking forward to reading. But how do you find the time for everything you want to do?! There's no way I'll get through even 10% of what I want to do this weekend, but I'll probably do at least a bit of all of these things.
Guardians of the Galaxy
Ozymandias: Bronze Age Empire Sim
Picked up Guardians of the Galaxy for my shiny new PS5 so I've spent most of the time playing that this weekend. Also this week saw the PC release of Ozymandias, a Civ-style 4X game limited to the Bronze Age to make games faster — although I'll be disappointed if every game doesn't end with the Sea Peoples invading.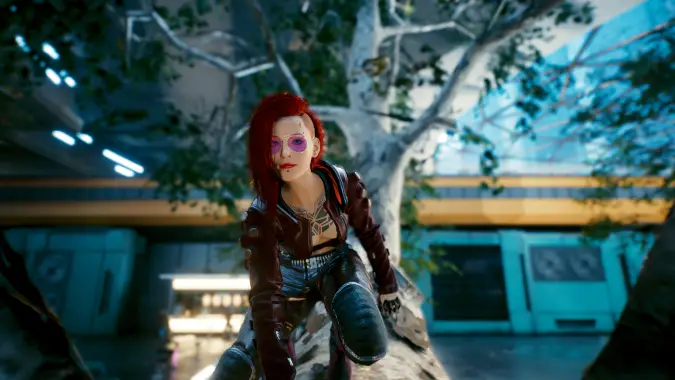 Dying a lot on my Tauren level 60 in Shadowlands
Enjoying yet another new character in Cyberpunk 2077
Going back to Assassin's Creed Odyssey again and I'm not sorry
Since I can't afford a PS5, digging out my PS4 for Horizon Forbidden West
Thinking about starting an Exalted campaign, cause man I miss Exalted
Considering giving Scorn a shot as my Halloween game
That's basically it. Trying to get back into WoW Hordeside but my level 60 is so woefully undergeared that I'm dying a LOT. Don't have flying, either. So I'm considering just sitting it out until the Dragonflight pre-patch.
Mass Effect 3 (finally?? beating it)
Splatoon 3
Pikmin Bloom
Horror movies
While my big goal this weekend was to get in a lot of walking for Pikmin Bloom's Community Day, and I absolutely blew my 10k walk goal out of the water. I'm also determined to carve out time for the GF to finish ME3. It's been a long time coming and we keep making slow progress, but we just need one good final session to knock out that last mission (+ some salvaging beforehand). It's looking like it maaaay not happen, but here's hoping!
Otherwise, it's been Splatoon 3 and some horror movies in honor of the season! I recently discovered Willy's Wonderland, which appears to star Nic Cage in a role where he basically just grunts and looks mildly perturbed while beating up Five Nights at Freddy's style animatronics. I'm excited to get stupid and laugh at the dumb fun of it all. That said, so far, it's only been Barbarian that I've crossed off the list.
It was… something. That's for sure.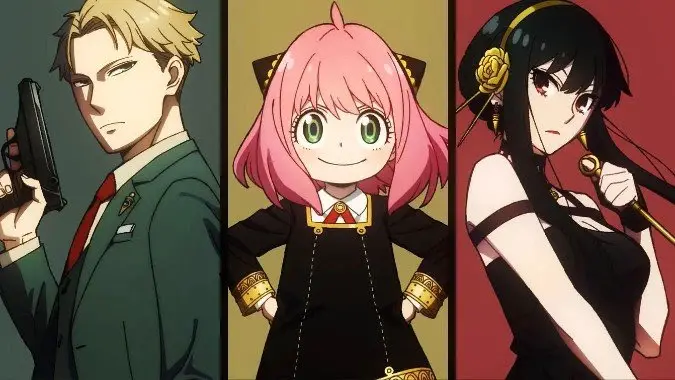 Spy X Family is baaaack! Depression levels worldwide go down an estimated 87.4% as the most wholesomely feel-good show in existence returns for its second season.
D&D
The Midnight Club
Joel Haver
Like every weekend this month, I have D&D. This is one of my in-person groups, a homebrew campaign, in an Eberronesque kind of world. TV recommendation, The Midnight Club on Netflix, based on Christopher Pike books, and created by Mike Flanagan who did, what I consider a better series, The Haunting of Hill House.
And I don't usually put in YouTube recommendations, but I'm spending hours upon hours watching films by YouTuber Joel Haver. He hit fame recently when SNL stole one of his animated shorts and turned it into a sketch. But he has hundreds of short films, and several longer ones. And is worth spending days of your time.
Andor
SNAP
NaNoWriMo prep
Andor is amazing. Last week's episode was the best of the season. All those slow episodes gave it an emotional punch it wouldn't have had without them. I love how the series is exploring the moral boundaries of the Rebellion. It's never been done to this depth.
This is the final weekend before SNAP's global launch on Tuesday. I'm almost at Collection Road level 3000, but still missing about 10 cards.
Finally, it's Preptober! I've decided to take the leap on doing NaNoWriMo next month. I had planned to start drafting a new story anyway so why not see how many words I can bang out.
That was Team Blizzard Watch this weekend. Did y'all do anything fun? Something crazy? Or maybe it was a relaxing weekend in. If you have a moment, why not let us know in the comments below?