WoW
Jan 26, 2023 10:00 am CT
Worgen, Goblins, and Lightforged Draenei will be able to become Monks in patch 10.0.7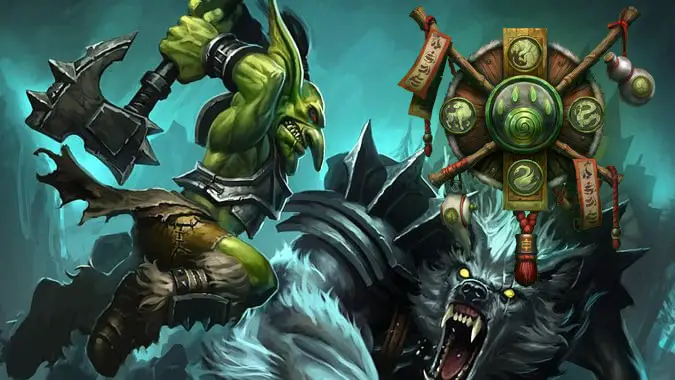 Goblins and Worgen, as well as Lightforged Draenei, will be able to become Monks at long last with World of Warcraft's upcoming patch 10.0.7. Especially for the two races introduced in Cataclysm, this development has been a long time coming — and with this change, Monks now joins several other classes in being available to every race in the game (save for the brand-new Dracthyr).
It's hard to know for sure why exactly Monks haven't been available for Worgen and Goblins all this time. Some have tried to find lore justifications for it: Maybe it's because those races weren't present in their starting zones while the Cataclysm was happening — or perhaps your average Worgen or Goblin is too angry, or too undisciplined, to properly accept the inner peace required to be a Monk.
Others think that the reasons were not lore-related, but more practical in nature: The Monk class was introduced in Mists of Pandaria, the expansion that succeeded Cataclysm, so perhaps Blizzard didn't want those "new" races to "steal the thunder" from the new feature. Or maybe it was even a difficulty updating the old Goblin and Worgen models to use the fancy new Monk animations. It's hard to know for sure, but whatever the reasons were, they aren't valid anymore — and it's time for a change.
As was revealed in a blog post, the ability for players to roll a Worgen, Goblin, or Lightforged Draenei Monk will arrive in patch 10.0.7 alongside many other cool new features: We'll return to the Forbidden Reach zone, get updates to Holiday events, be able to earn Heritage Armor for our Orc and Human characters, and more. We don't have a release date for this specific patch yet, but we do have a vague idea of when it's coming out, based on the patch release calendar that was recently unveiled, providing us with a handy roadmap for new content.