How are you feeling about the changes in Wrath Classic Phase 2?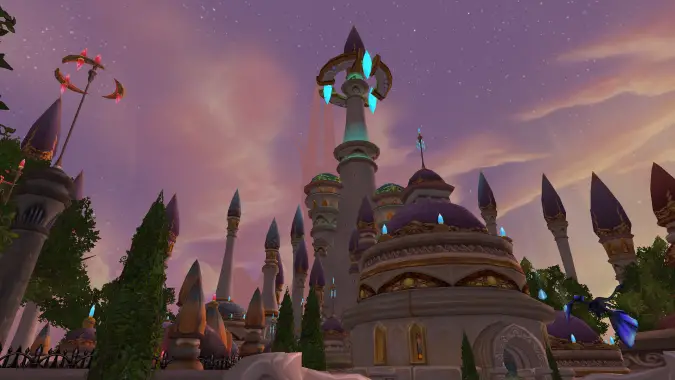 Last week, Wrath of the Lich King Classic Phase 2 began, bringing with it pre-nerf Ulduar, Titan Rune dungeons, and the Argent Tournament grounds in Icecrown. With all of the changes made around the Ulduar bosses returning in their pre-nerf state, buffing the item levels of the gear said bosses reward, and the implementation of the new Titan Rune dungeons, I'm curious — how are you feeling about these changes?
I took a break from Wrath Classic and returned for Phase 2 so I'm pretty ill-equipped to try out any of the Titan Rune dungeons or Ulduar right now, but I've seen a range of comments on the new changes — good, bad, and straight up indifferent. I understand the indifference, if you weren't attempting Normal or Heroic dungeons previously then the additional difficulty modifier and rotation of gear probably isn't worthwhile to you. For some, Titan Rune dungeons seem to be providing exactly what was advertised — you get a solid challenge that rewards decent gear for the time invested. Others dislike the Titan Rune dungeons because the challenge level is over-tuned or simply not worth it to receive average gear as a reward for completion.
By Blizzard's own admission, these changes inherently backtrack on World of Warcraft Classic's original goal — and to some, the appeal — of the game being as close to its original form as possible. Conversely, adding the Phase 1 raid gear in to Titan Rune Dungeons and buffing the Ulduar gear in order to extend its lifespan and make it fit better with other endgame content sounds like a great concept and I agree with the spirit of it — why bring back content as it was and receive similar feedback and requests from 10+ years ago when you can proactively make changes now that would benefit player experience, especially if these changes help boost the longevity of activities? This isn't to say that the process is perfect but rather you don't have to go through the same growing pains that you already went through.
I'm always an advocate of improving positive player experience; though, since I've yet to experience the changes for myself, I'll reserve my final conclusions until I can actually get in and clear the activities. Meanwhile, we want to hear from you — how are you feeling about the changes in Phase 2? Are there any adjustments you'd like to see in Titan Rune dungeons or Ulduar? If so, what? Let us know!