WRUP: It's February and the Blizzard Watch crew is feeling the (Theat)rhythm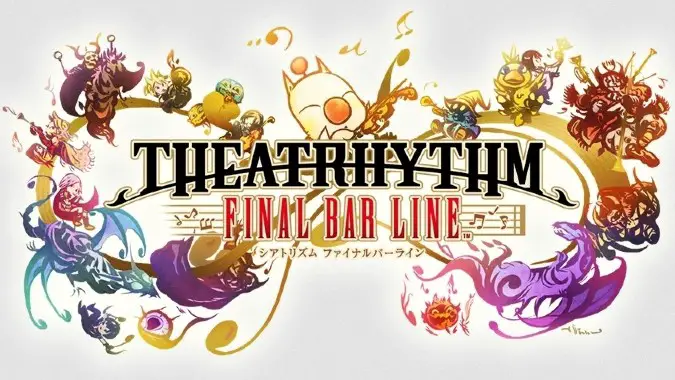 Hello and happy Friday, Watchers! I hope your week has been swell and your weekend will be even sweller. This here is WRUP — What aRe yoU Playing? — where we like to talk about all the tomfoolery and shenanigans we're getting up to this weekend.
So, if you have a second, sit back and join us as we discuss our lives outside the site for a moment. Kalcheus leads us off this week.
Theatrhythm Final Bar Line demo
Fire Emblem: Engage
Life is Strange
This weekend is pretty much a rerun of last weekend, as I'm still playing through Fire Emblem: Engage and the remastered edition of Life is Strange. I'm also planning to check out the Theatrhythm Final Bar Line demo for the Switch.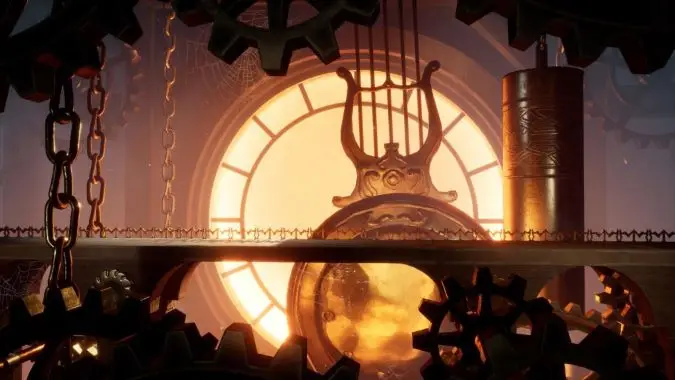 It Takes Two
Wrath of the Lich King Classic
Legend of Vox Machina Season 2
This week and weekend is much more lax than last week and for that I'm really grateful. Partner and I are continuing our play through of It Takes Two. I originally got it because they showed an interest in it and I figured, why not? It's an easy way to spend time together and bond over a shared interest but I'm pretty surprised at how much this game as grabbed me, specifically the mechanics and minigames. It's like a big highlight reel of all mechanics I've ever had to navigate through in every video game and I love it. We also made it through a major story milestone (stares at Mitch), which really made stop and re-evaluate what I'm capable of in the name of videogames.
In Wrath Classic I've continued to grind out reputation and valiant seals for Alliance factions at the Argent Tournament Grounds. I've reached Champion status for Darnassus and now I need to get the other four but I'm going to take it slow instead of slamming my head in to the keyboard in order to get it all done quickly. I'm also looking forward to the next set of Vox Machina Season 2 episodes on Friday but other than that, I don't have much else going on.
Dominion
Splendor
Lockwood & Co
This weekend is our monthly board game night, in fact, it is our twelfth one, so we have officially been hosting them for one year. It is fun to see how they've grown, from three guests in the first one, to twenty in the biggest. And so, with that, what I'm playing this weekend is board games.
The two newest include Dominion, a deck building game, where you expand your kingdom. I haven't played it yet, but I've heard great things. The other is an expansion for Splendor. While I haven't played the expansion, I've played Splendor a lot. It's a great game of collecting gems as currency, to buy cards, to earn points. It's a great balance of seeming complex at first, then becomes easy to learn, and then takes a bit to learn strategy. This a game that multiple people bring to every game night, and often have a couple games going at once. There is also a Marvel version, where the gems are the infinite stones.
Finally, for TV recommendation, Lockwood & Co on Netflix. It's a British show about people who hunt ghosts. It's better than it sounds.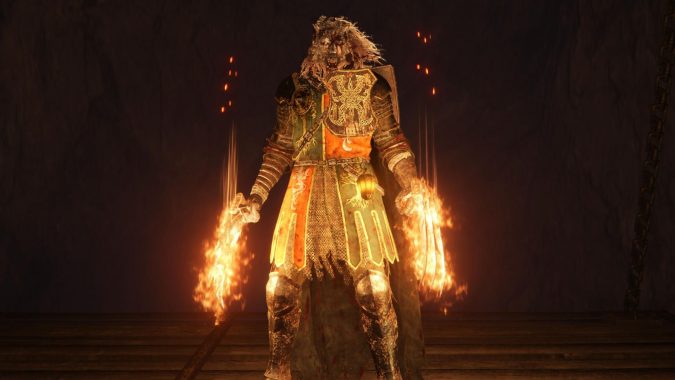 D&D campaign planning
Elden Ring
(Maybe) The Last of Us on HBO
WoW
This weekend is actually fairly light, so we're going to make the most of it by, of course, playing lots of video games. I recently hit Keystone Master (2000) in WoW, and though most of it was from my weekly group, I managed to PUG a lot more keys than I expected. Next up is Keystone Hero (2500) and I'm more excited than I've been in a while to see how much I can push my Tyrannical scores up this week — so I'm gonna keep chasing that Dragonflight achievement whenever I have a spare couple hours.
The GF continues to work through Elden Ring, and while that happens, it's also a great time for me to do some more campaign planning. My group officially has a full party of characters, and we've even set a date for our first session! Which also means I need to boogie and finalize some key beats in the story I'm building and flesh out a few more maps.
If there's time in between all that, I'd really love to watch The Last of Us. I keep getting near-spoilers for the most recent episode while also hearing it's Emmy-worthy, so I'd like to see what that's all about before it's totally spoiled.
I wish to determine how many of the monthly trading post activities can be completed over a single weekend, so I have decided to hold off on them until Saturday. Additionally, I have been spending time in the Commonwealth attempting to play as a villain, however, I am just too nice a wasteland wanderer.
Theatrhythm Final Bar Line (Demo)
Hearthstone
Persona 5 Royal
Fire Emblem Engage
In addition to all the other games I had already been playing, I'm sinking a few hours into the demo for the upcoming Theatrhythm Final Bar Line. This game is seriously a perfect match for me. I enjoy rhythm games, and I love the Final Fantasy soundtracks (and there are OSTs from other games, like Chrono Trigger and NieR, as DLC). I'll most likely get the full version when it comes out, though the DLC might wait.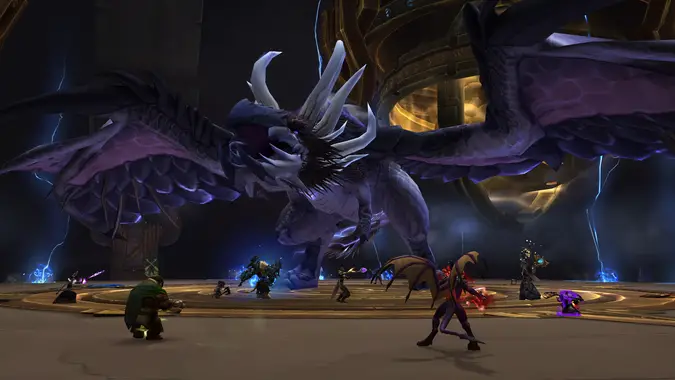 WoW
Poker Face
Work training things
Um… it probably won't be a big gaming week for me this weekend.
In WoW, I'm going to check out the trading post, try and finish the Path of Ascension in the Kyrian Order Hall while it's reportedly on easy mode, try and finish levelling my Dracthyr so I can try out 10.0.7 on PTR if there's character transfers with that toon. I want to check out the new Ryan Johnson series, Poker Face, starring Natasha Lyonne – it seems like exactly my kind of show.
I have about 3 weeks of material to catch up on for a course I'm doing for work at the moment. I need to start planning our next board game or Cosmic Encounter day – probably for the end of the month.
Dragonflight
Fallout 4
Pathfinder 2
Only Raz left to kill in normal Vault and two bosses down in Heroic, working on Taerar next. My guild is fairly relaxed and I'm having fun. In Fallout 4, I'm still building ever more elaborate settlements and not even bothering to look for my kid. Meanwhile, in Pathfinder 2 I'm planning on running either the Rise of the Runelords or Kingmaker Adventure Paths.
This is the final weekend of the Savage Land season, and it has been one of my better seasons in SNAP. I'm currently 63, but I've been as high as Rank 65. I'm going for 70, but it's tough sledding. The patch I had been waiting for finally dropped so I could buy the Shuri card. My next target is Darkhawk, who has become a dominant card in the meta.
My son got the Pirana Planet DLC so we've been playing Smash Bros. I used to be able to handle him pretty well, but ever since he started playing Smash with some of the other middle school boys from church, he's much tougher.
Since we don't have any football games this weekend, I'm planning on getting out and playing a little golf, weather permitting. I'm not very good, but I'm trying to get better.
That's it for us this weekend! I hope you all stay warm and safe and have a great weekend of fun. If you have a second, why not hop in the comments and let us know: What aRe yoU Playing?