Blizzard Watch Weekly Wrap-up: A week of important Diablo announcements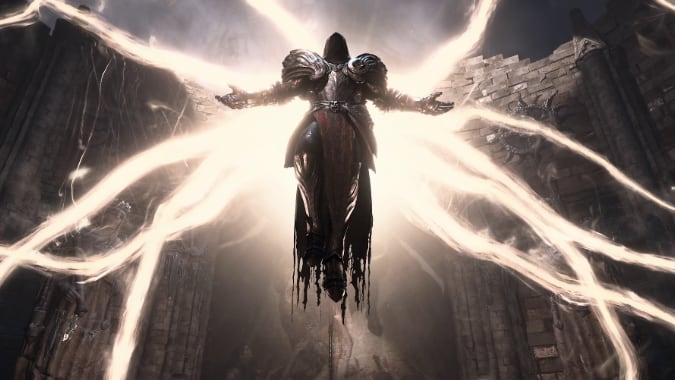 Despite this week's Diablo buzz, it's been relatively quiet for us Blizzard Watchers… excepting the fact that there was an actual blizzard warning for Los Angeles County this week, which is right next door to Blizzard HQ. That's to say it's been an odd week as we approach the end of February. Let's take a look at what's been going on.
Starting today
Coming soon
The latest on Diablo
Transmog watch
We all love transmog at Blizzard Watch, and I have decided to set my sights on transmog content domination. We're starting small, though, with an article from newcomer Phil Ulrich about the easy-to-acquire Haliscan cosmetic set. Bizarrely, we posted this article only a few hours after Wowhead did a writeup of the same, even though the set has been available as cosmetic transmog since patch 10.0.5 launched on January 24.
Also Phil seems to be working towards being our top transmog guy, because he also wrote about the many WoW holiday transmogs you can now use year round.
Off-topic
If you like D&D, the latest playtest for the upcoming One D&D 50th anniversary edition came out this week. We have write-ups on changes for the Druid and Paladin. (If the Paladin link doesn't work, look for the article to go live soon.)
We're also wrapping up our Into the Weirs D&D campaign podcast soon. If you've been enjoying it, look for the final episodes to hit the Blizzard Watch podcast stream in the coming weeks, and if you haven't listened to it yet you can binge through the series in full. We're likely to go back to our Wild Beyond the Witchlight campaign next month, where you can listen me attempt to manage the force of nature that is Matt Rossi as a rabbit on a mission.
Have you been playing Marvel SNAP? Ted's been writing great guides on the featured locations every week, on top of his regular Hearthstone Tavern Brawl articles.
And that's the news. Have a great weekend, everybody!