WoW
Mar 28, 2023 2:00 pm CT
Put hats on your Dragonriding mounts with Niffen Renown in Dragonflight patch 10.1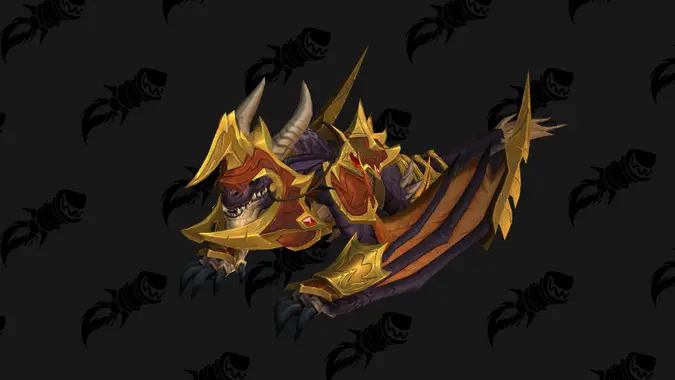 For connoisseurs of drake customization, there have been a lot of options for customizing the appearance of your four Dragonriding mounts so far in Dragonflight, and I do mean a lot: on top of making your mounts scalier or hairier, multitudes of colors, saddled or bareback, and with horns of every variety of swoop and turn imaginable, sometimes you can even just turn them into raid bosses (although without their stylish Christmas decorations). However, for those of you who've perused the drake customization options in Wowhead's dressing room, one option has been present there, but not in game: head armor, better known as helmets. If that sounds like you, or you're just someone who wants to protect (or decorate) the head of your Dragonriding mounts, then good news: along with everything else coming along in 10.1, we can also now include helmets for drakes on that list.
One of the new things you'll find in the Zaralek Caverns underneath the Dragon Isles is a brand new Renown track with the Niffen. The Niffen are a friendly bunch that look sort of like a cross between a kobold and a mole, and spend a lot of time sniffing out treasure underground. They're also friends with some old allies of ours from Highmountain, the Drogbar. One of the other things the Niffen seem to really enjoy is hats — it seems that after doing a series of achievements involving bartering and boulders, you'll be able to get some extremely stylish hats for yourself. But don't worry, you won't be the only one with new headgear.
The Renown track for the Niffen has been getting steadily more full as 10.1 development continues, and in the latest update, Wowhead reports that Renown rank 19 with the Niffen unlocks five new Drakewatcher Manuscripts. Specifically, they unlock helmets! This even includes one for the new Winding Slitherdrake, the 10.1 Dragonriding mount that resembles Pandarian cloud serpents, so that no drake leaves empty-handed — err, empty-headed.