WoW
Jun 16, 2023 10:00 am CT
Take advantage of WoW's Winds of Sanctuary 50% experience and reputation buff to gain rep with most Dragonflight factions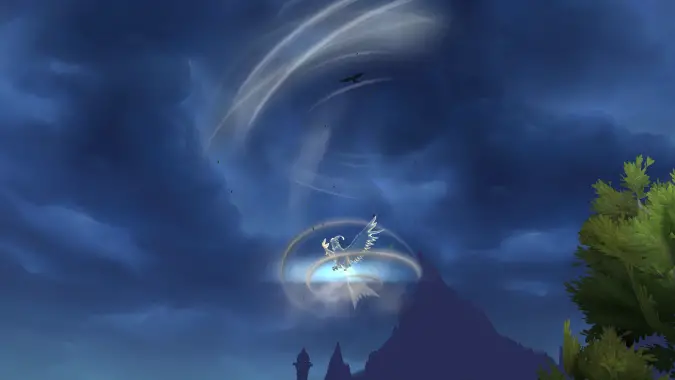 The second part of the Diablo-themed crossover event, Welcome to Sanctuary, is now live in World of Warcraft. Originally thought to be tied to A Greedy Emissary, the Welcome to Sanctuary event brings back a revised version of Winds of Sanctuary which provides players with a 50% experience buff through level 70 and a 50% reputation buff with all Dragonflight factions except the Loamm Niffen from June 15 to July 11.
While it's disappointing our newest, most adorable allies aren't covered under the buff, it makes sense since the Niffen made their WoW debut just last month with Dragonflight patch 10.1. If your main focus is grinding Niffen Renown, we've got you covered with the quests, events, and enemies that can maximize your earnings. The other Dragonflight factions are covered under the buff so if you're behind on a Renown track for any one of them, now is the best time to start working towards getting it.
World quests, weekly quests, and the post-story faction specific questlines are the main ways to earn faction reputation and Renown, but doing these can become tedious slog after a while, so we've highlighted the following quests that yield the most rep to make the best use of your time. Just be aware that some of these quests show up sporadically and may or may not be active every day in-game.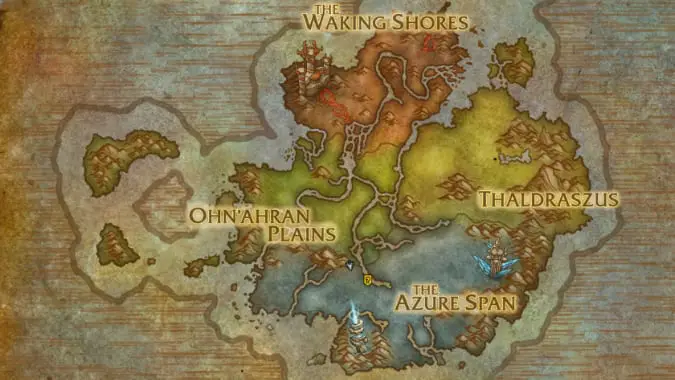 Quests, events, and enemies to focus on in each zone
The Waking Shores world bosses, weekly events, and quests
The Azure Span world bosses, weekly events, and quests
Ohn'ahran Plains world bosses, weekly events, and quests
Thaldraszus world bosses, weekly events, and quests

Don't forget about the Envoy buff in the Forbidden Reach
The Faction Envoys in the Forbidden Reach will give you another 10% buff for one faction each day until reset that stacks with Winds of Sanctuary and faction-related daily quests that will give you reputation for said faction as well as the Obsidian Warders, Dark Talons, gold, and elemental overflow (if that's still something you need):