What do you wish your favorite games stole from each other?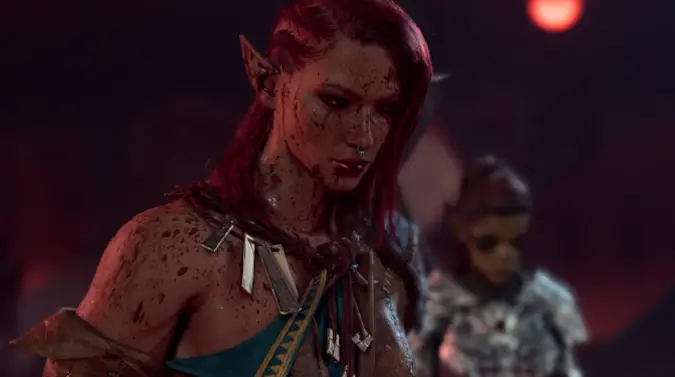 I've been playing Baldur's Gate 3 and Diablo 4 and, man, if you'd told me around 25 years ago that the two biggest games of 2023 would be a Baldur's Gate game and a Diablo game, I probably would have actually believe you — which isn't something that could be said of most series. Two of my favorite games of all time are Baldur's Gate 2: Shadows of Amn and Diablo 2, so it's almost comforting in a way to be playing them both now.
But it's also trippy to see how each game has things I wish the other had. Both games have a solid character customization system, but I'd give the edge to BG3 here just because they have so many more options. Diablo 4 has a better transmog system — you can alter the general appearance of your gear in BG3, but it's not nearly as good as what we get in D4 (heck, it's not even as good as what we had in D3).
Both games are beautiful, but I think the way that BG3 handles things like cinematics with your character present is a bit better — you see the character a lot more directly and front-facing. I also love BG3's ability to rotate the actual camera around you instead of a constant isometric perspective. But I won't pretend that I don't like the general gameplay loop of D4 over BG3 — I just feel a lot more powerful when I play Diablo 4.  And while I haven't finished BG3's story, I'd say they both have their strong points and weak points — but I do wish D4 had something like the Origin system which let you play a canonical character of some kind the way BG3 does while also wishing BG3 had a real-time option instead of being locked into turn-based combat based on D&D 5e.
I love both games but, seriously, sometimes I want to play Victor Frankenstein and cobble together a game out of the best parts of games I loved — Pathfinder: Wrath of the Righteous' Mythic power, BG3's Origins (an improvement over Divinity: Original Sin 2), and Diablo 4's explosive combat options. And let's add Fallout's weird sense of humor to that mix.
What about y'all? You ever wish your favorite games stole more from one another?