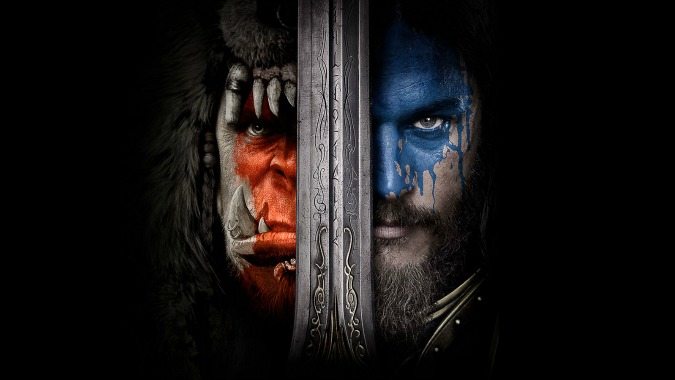 Warcraft movie guide
Warcraft is taking the world of Azeroth to the big screen on June 10, 2016. Brought to life by director Duncan Jones, the film takes us back to the days of the Dark Portal, where the orcs of Draenor and the humans of Azeroth meet for the first time. The film was first announced as a project partnership with Legendary Pictures all the way back in 2006, and while it has gone through several iterations since its announcement, it completed filming in 2014 and has since gone through a lengthy post-production process in preparation for its summer launch.
Legendary released the first official trailer for Warcraft during the opening ceremony for BlizzCon 2015 on November 6.
Table of Contents
Warcraft Cast & Crew
Directed by
Written by
Cast
Warcraft movie Interviews and News
The Warcraft movie showed off the look of the film in the new trailer and now Blizzard and Legendary Pictures are showing off the merchandise they are going to release along with it.

---

Legendary Pictures, the studio behind the film, has updated their Warcraft movie site to include the new poster as well as a countdown to Friday's big reveal of the trailer.

---

Actor Ben Foster spoke briefly to IGN about the Warcraft movie due out next year, while out promoting The Program, a film about Lance Armstrong.

---

The Warcraft movie is getting a prequel novel by Christie Golden and it's now available for pre-order on Amazon.

---

Nerdist.com sat down for an interview with Duncan Jones, director of the Warcraft movie, as well as some of the cast from the film..

---

Though SDCC didn't give us a Warcraft movie trailer to watch, we do have details on the panel and descriptions of the trailer to share.

---

San Diego Comic-Con is just kicking off, but even though the Legendary panel — where we expect to see the Warcraft movie trailer — isn't until Saturday, we're already hearing a lot about the film.

---

Have you been dying to get a glimpse of Azeroth straight from the upcoming Warcraft movie? Grab your phones and pick up Legendary's free VR app.

---

Duncan Jones takes us behind the scenes on the Warcraft movie, talking about ILM, special effects, and more.

---

If you're not already excited for the upcoming 'Warcraft' movie (seriously, check out that cast, that's impressive) then maybe Duncan Jones can change your mind. He's talking post production and the film, and especially the work of Daniel Wu as Gul'dan.
Warcraft movie Characters and Lore
In the upcoming Warcraft movie from Legendary Pictures, we'll be re-visiting the days of the First War and reliving it again on the big screen, albeit with a slightly different story. Right now, we don't know how much of the First War the movie is going to cover, or how the movie will end. But we do know what we've been told about these ages past, when orc and human came face to face for the first time.

---

---

We had a lot of new lore introduced in Warlords of Draenor, but that version of Blackhand definitely isn't the one we'll see on film. So just what kind of orc was Blackhand in the original iteration of Azeroth and Draenor's tumultuous history, and what can we expect to see come out of the upcoming Warcraft movie?

---

With the Warcraft movie coming out next year, we know we'll be seeing some version of the events of the First War, including Anduin Lothar himself. Although Lothar's story begins well before the First War, it's really during this time period of Azeroth's history that his role amps up to heroic proportions — and while we may not see exactly what we're familiar with from Warcraft's history, it's still not a bad idea to revisit this hero of old.

---

With the Warcraft movie set to release in a little under a year, let's take a look at King Llane Wrynn as he stands right now in Warcraft lore.

---

In a little over a year, we're going to see a third iteration of Orgrim Doomhammer in the Warcraft movie. Maybe not exactly the orc we know from history, but another representation. Which leads most people to ask a natural question: Is Orgrim Doomhammer a good guy, or a bad guy? The most truthful answer I can give you is "Yes."
Join the Discussion
Blizzard Watch is a safe space for all readers. By leaving comments on this site you agree to follow our  commenting and community guidelines.