BlizzCon 2015 Virtual Tickets and goody bags now available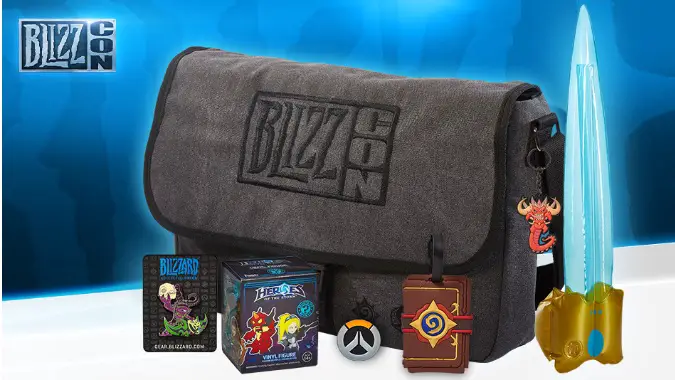 Even if you aren't heading to BlizzCon, you can get in on the excitement with a Virtual Ticket which allows you to livestream the convention right to your desktop as well as get all of the virtual goodies that in-person attendees receive. In addition, for the first time, Virtual Ticket holders will be able to pick up the physical goody bag that was previously only available to attendees (and attendees can pick up extras) — for a price.
On top of this, the announcement contains a tiny glimpse at the BlizzCon schedule: namely that Wil Wheaton will be hosting the talent contest this year. And beyond the swag, we're pretty hyped about that, too!
If you're looking to pick up a Virtual Ticket, you can buy one now from the Gear Store for $40 (check out the FAQ if you have questions about how it works). If you want a goody bag, too— which we saw previewed yesterday in an unboxing video by Michele Morrow — that will cost an extra $35. Whether you're a ticket holder buying an extra goody bag or a Virtual Ticket holder buying a bag, here's how you do it:
Head to be Blizzard Gear Store
Log in with your Battle.net account
Be sure you've applied your digital goods code (which was sent out to physical ticket holders earlier this week, and which Virtual Ticket purchasers should receive shortly after their purchase).
When you're logged on, you'll see a new BlizzCon 2015 section of the store which currently only features the goody bag… but there should be more exclusive swag for purchase later.
Happy BlizzCon, everyone!