Watcher discusses the future of Timewalking, long-term rewards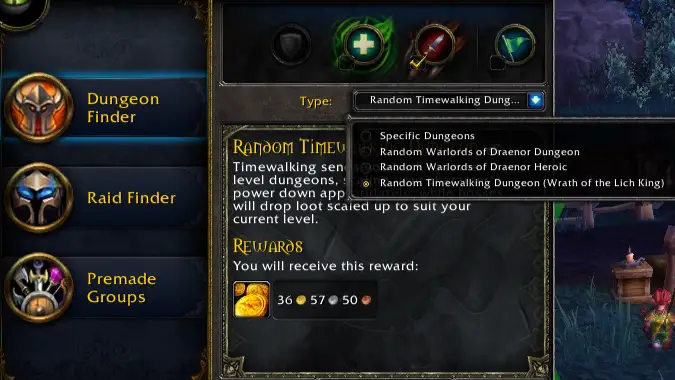 Timewalking has only been around a couple months, but it's already gotten a sizable update. If you missed it, patch 6.2.2 added Timewarped Badges as a currency that drop from every boss in a Timewalking dungeon as well as plenty of purchasable rewards to go along with them. What caught many players' eyes were the two mount rewards — and their incredibly daunting cost. Watcher took to the forums recently to explain the high cost and managed to hint a little further at the future of Timewalking.
While Watcher has hinted at Timewalking being expanded before, we now have a slightly more concrete idea of Blizzard's ultimate goals with the system. The system itself is meant to be "evergreen" and will be done "throughout the future of WoW." As such, Timewalking is meant to include some rewards that require long-term commitment for the average player — the mounts represent rewards similar to the Violet Protodrake or the Darkmoon Faire mounts.
What's interesting here is the notion that Timewalking is a system Blizzard wants to keep around. That's not exactly surprising, but it does present some questions for its future. Back before Timewalking events lasted nearly a full week, I expected Blizzard to possibly alternate on a Tuesday-through-Thursday and Friday-through-Monday schedule to keep a variety of dungeons available while not changing Timewalking from being every three weeks. With each event lasting nearly a week, expanding Timewalking to more eras presents a few options for its future. We could possibly see Timewalking limited to every three weeks still, but with more eras in rotation, or we could see Timewalking more often, possibly weekly — or Timewalking could even become a permanent queueing option, with bonus events saved for other features (like pet battles or PVP).
The latter two options are more appealing, but also run contrary to the long-term commitment Watcher mentions, since it would allow badges to be farmed much more often. However, it would be a good way to return to a Justice Point-like system for an easy gearing catch-up mechanism (after all, the current Timewalking rewards already scale based on level). More rewards are almost guaranteed if the system is to stick around, so it would be easy to leave players farming for the current two mounts until Legion arrives before adding higher-cost mounts that coincide with more frequent Timewalking. Really, Watcher's remarks leave us with a lot of questions about how Blizzard plans to model Timewalking and its rewards for the future. Still, one thing is for sure, Timewalking is here to stay.