Breakfast Topic: Will the new Legion system interest you in PvP?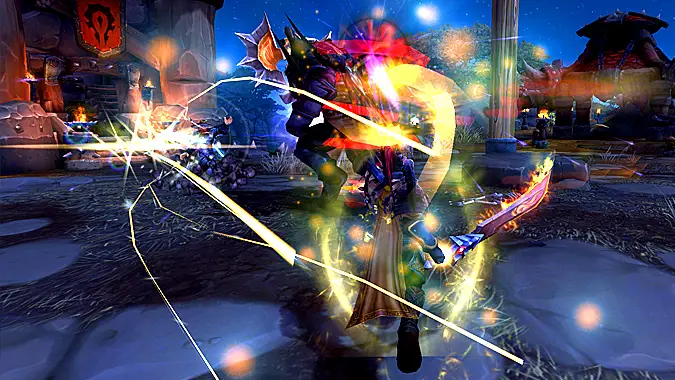 Ever since we heard about the new PvP system coming in Legion I've been musing on if this will finally be the expansion to get me to come back to PvP. I haven't PvP'd seriously since Burning Crusade because that was the last time I felt like I could do so meaningfully while playing mostly a solo experience, and I'm still not sure if Legion is bringing enough change for that to be true. With gear being less important, you won't need to arena or RBG to get the various cosmetic rewards. You'll be able to gain prestige on your own, at your own pace. That makes PvP much more interesting to me as a player.
I don't pretend to be a typical PvPer, but that's my point — I was always 'casual' about PvP in that I liked to pick it up, do it for an afternoon or two, and then come back to it later when I felt like I could get the time. I already have to schedule things like raids, I don't want my PvP time to be about other people's availability. I also very much like the idea that I could step into PvP and get better in the same way that I do PvE. Also I'm attracted to the idea of separate PvE and PvP abilities that means we don't see nerfs in one because of the other.
So what about you? Are you interested in coming back to PvP?