Breakfast Topic: How do you spend your time waiting for your LFG group?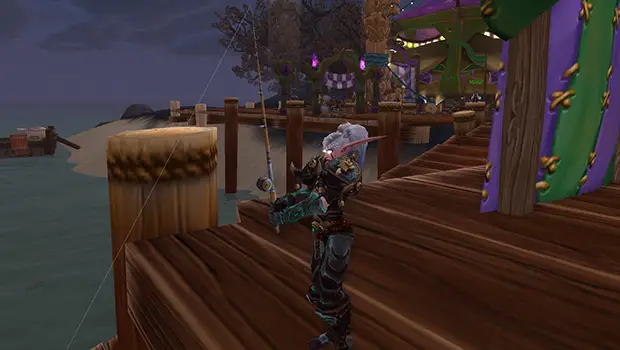 I've been spending a lot of time waiting for my LFG group lately. As I mentioned last week, I only play DPS when leveling alts via the LFG tool, so the wait can run anywhere from five minutes to a half an hour. What is one to do with all that down time?
Since I'm working on a Hunter at the moment, I spent some of that time hunting down beasts to tame, but I play Marksman spec and there isn't much use for my pet in LFG dungeons except for the crit boost my wolf provides. Plus, once I hit 90 I'm going with the Lone Wolf talent which will eliminate my need for a pet.
The Darkmoon Faire was in town this week and I knocked out those introductory quests for this toon, but didn't want to get caught in the middle of a race when my dungeon was ready so I left. Then I tried fishing. After 10 minutes of that I started questioning my life choices.
I switched over to questing as a kind of nostalgia tour through Wrath and Cataclysm expansions, but by the time I knocked out a few quests and then ran a dungeon, I outleveled the zone. So now I've been playing Hearthstone on my phone hoping that my group dungeon doesn't start while I'm in the middle of a match.
I intend to level at least four more characters to 100 before Legion this way so any advice is welcome. What do you do with your down time while waiting for an LFG group to start?