BlizzCon esports opening week competition winds down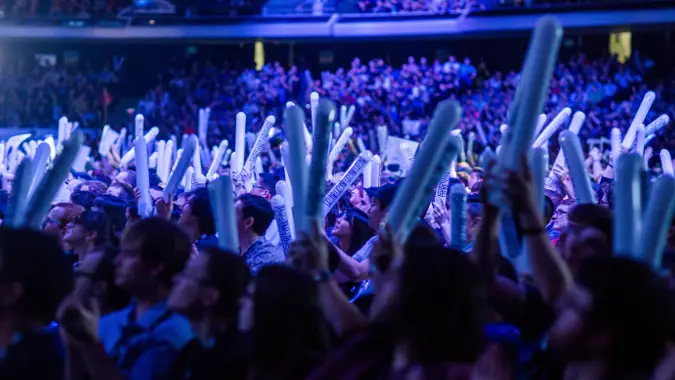 BlizzCon isn't quite here yet, but the opening week of esports matches is nearly over. That leaves us with the big event itself on the horizon. If you, perhaps like me, have not yet stocked up on your PeteZarolls and D.Va branded Doritos for the occasion and are just slightly freaking out because are you serious it's here already? Take a breath. We have recaps of past events, plus the competition schedule and links to watch right here. If you need help finding your branded thundersticks you're on your own, though.
If you've missed what's happened so far, here's the recap:
There's only a bit of gameplay remaining before BlizzCon arrives this weekend, with the Overwatch World Cup wrapping up today. You can check out the lead up to the events below or go through our recaps above.
Overwatch
Casting talent was announced by Overwatch's team on Twitter. Among the names featured are MonteCristo and DoA. Both were long-time League of Legends casters who recently left after some drama with Riot, culminating in neither appearing at this year's Worlds casting desk. They've been doing a great job with OGN's Apex this past season.
Activision CEO Bobby Kotick confirmed there will be an official Blizzard Overwatch esports League, but didn't reveal any details.
Hearthstone
You can choose a Champion from among the sixteen players vying for the title of World Champion at this year's BlizzCon. You'll get a Grand Tournament pack just for the trouble, plus the chance to win extra packs if your Champion does well.
World of Warcraft
The Great Collegiate Dungeon Race was announced by TeSPA last week. Registration is open until November 6th, but all players must be students to be eligible. Team TeSPA will be streaming the Grand Finals on December 4th.
StarCraft 2
The casting talent for BlizzCon was announced this week on the official StarCraft 2 esports Twitter.
KeSPA is officially disbanding their StarCraft 2 Pro League. They cited low participation from players and sponsors — plus ongoing match fixing scandals — as the reasons for the dissolution of this fourteen year old pillar of StarCraft esports.
Heroes of the Storm
The competition groups and casting talent for BlizzCon were announced in this week's Beyond The Nexus.
Three members of China's Super Perfect Team were unable to acquire visas in time to compete at BlizzCon. The two players who did get their visa will be joined by three members of the third place team from China, eStar, at BlizzCon.
Meanwhile, the off-season North America rosterpocalypse begins. It's almost tradition really. Bkid left Gale Force Esports to join Naventic, who released Jason. Equinox is filling the spot left by bkid on the Gale Force squad.