Which BlizzCon announcement are you most looking forward to?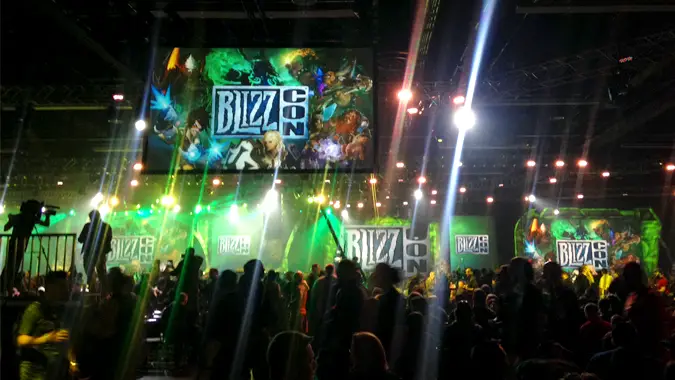 Happy BlizzCon day, everyone! With the minutes ticking by to the opening ceremony (remember, you can stream it live whether you have a virtual ticket or not), there's just one question on everyone's minds: what will Blizzard announce?
This year seems likely to be a quiet one. It's too soon from Legion's launch to get a WoW expansion (though we're likely to hear all about patch 7.2), Overwatch seems poised to announce Sombra, Hearthstone has been teasing what's likely to be a new expansion, the Diablo team has been undergoing too many staff changes to make Diablo 4 likely (though another Diablo 3 expansion is possible), and things are quiet from the Heroes front (though they did just release the brawl mode they promised at last BlizzCon).
And more telling is the BlizzCon schedule: there's no space to add panels for unannounced content and no games that seem to have an excessive amount of panel time that might mean big announcements. So unless there are filler panels in the schedule that will be replaced with something else, big new announcements seem unlikely.
While quiet years at BlizzCon can be a bummer, that doesn't mean there won't be anything new. Getting a behind the scenes look at how the Blizzard team thinks and works is always interesting, and I'm certainly looking forward to new Diablo content. (So please, Blizzard, make there be new Diablo content.)
But what about you all? Are you looking forward to anything in particular at the BlizzCon opening ceremony this year? Do you expect a quiet year or do you think Blizzard has a big surprise in store?