WoW
Jun 22, 2017 4:41 pm CT
How to upgrade your Legendaries in WoW
Updated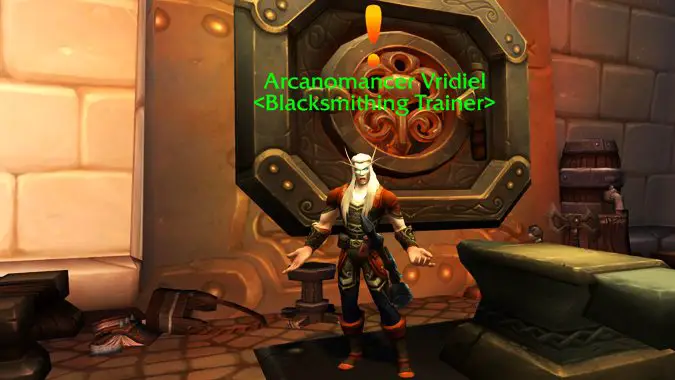 One of the features that came with Tomb of Sargeras was an upgrade to Legendaries: any Legendaries received since the raid released are ilevel 970, but that leaves our old Legendaries in desperate need of a little update. But our older Legendaries aren't left out, as there's a brand new quest to upgrade Legendary gear.  If you haven't upgraded yet, read on to see what to do, where to get the quest items, and how long it will take to get your upgrades.
This post has been updated to add new sources of Writhing Essences and updated estimates on how long it will take to upgrade legendaries.
There are two ways to get started. If you want to be on top of things, you can head to Dalaran and pick up the quest from Arcanomancer Vridiel in the Blacksmith shop, Tanks for Everything. Or you can go about your business normally and wait for the breadcrumb starter quest, which will lead you back to Arcanomancer Vridiel anyway. But don't worry if you can't pick up the quest first: you can get the Writhing Essences quest items even if you don't have the quest, along with Spoiled Sample, which starts the breadcrumb quest.
The Unsettled Power quest from Arcanomancer Vridiel just requires you to collect 50 Writhing Essences. When you turn them in, you'll receive a Stabilized Titan Essence to upgrade one Legendary to 970 item level. This will work on any older 910 ilevel Legendaries you may have in addition to the 940 ones. If you have multiple Legendaries, simply pick up the quest again and rinse and repeat. You don't have to worry about going over 50 Essences and losing any extras when you turn them in either (as was the case shortly after the quest was implemented): they were quickly hotfixed to be a currency rather than a quest item. Just head to your class hall or Dalaran and any quest progress you have will convert automatically to the new currency. Any new Writhing Essences will drop as a currency as well.
Here's where to get Writhing Essences:
Tomb of Sargeras raid bosses — once per week from each boss regardless of difficulty (2-6 each)
Mythic+ Grand Challenger's Bounty weekly cache (20)
Emissary quest reward caches (4-9 each)
Weekly PVP quests (7 each)
Completing your first random Legion Heroic dungeon of the day (5)
And here's where you can't get Writhing Essences:
Repeat Tomb of Sargeras boss kills. No, you can't kill the same boss twice or go through Heroic and then Normal for more essences.
Emerald Nightmare, Trial of Valor, or Nighthold (any difficulty)
Paragon reputation caches
Dungeon bosses, including loot chests at the end of Mythic+ runs
Legion Assaults
World Quests
Legionfall War Supply turn-ins
Wyrmtongue Caches or treasure chests
Any saved emissary caches from before the patch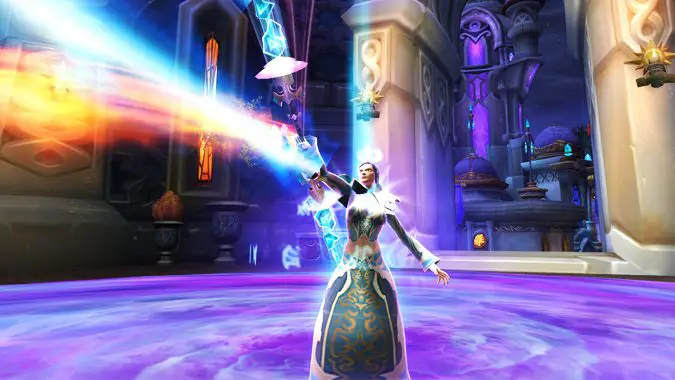 Given a full clear of Tomb of Sargeras, doing a Mythic+ for the weekly cache, completing an Emissary each day, and doing a random Heroic dungeon every day, you should get at least 100 Writhing Essences a week — though probably closer to 125 — enough to upgrade two Legendaries. On average, you could potentially upgrade 5 legendaries every 2 weeks. This is helpful for Mythic raiders, who likely have 10-20 Legendaries to upgrade, but they will still spend several months upgrading, especially if they make use of multiple specs. For more casual players, who likely have fewer Legendaries to upgrade but also won't be clearing Tomb of Sargeras as quickly, just doing a random Heroic dungeon and Emissaries every day will land enough essences for one upgrade each week, and possibly two upgrades if you also do a Mythic+ and kill a couple raid bosses.
The process for upgrading Legendaries is much faster than the previous quest from 910 to 940, but we also have far more Legendaries this time around. The devs were pretty quick to rectify the issue causing players to lose any Essences above 50 when turning in the quest, which had the community (rightfully) riled up — and adding Writhing Essences to the random Legion Heroic dungeon queue is a step in the right direction. I still hope they re-consider the time needed to upgrade our growing collections; if not now, then at least when the next tier comes out.