Method claims World First Mythic Kil'jaeden kill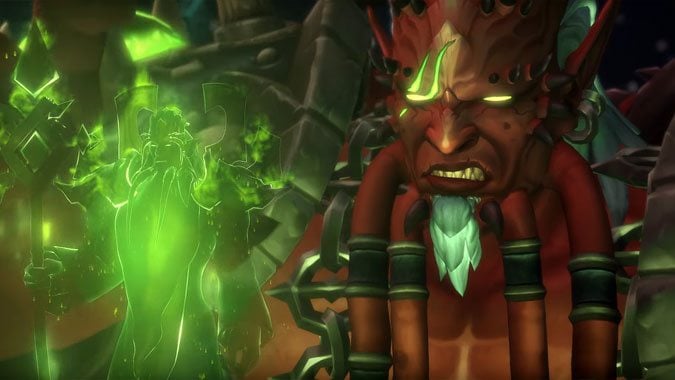 It's all over but the screaming: after getting the world first Mythic Fallen Avatar of Sargeras kill back on July 4th, Method has now completed their conquest of Tomb of Sargeras with the world's first kill of Mythic Kil'jaeden, bringing an end to the longest progression race World of Warcraft has seen since Al'Akir back in Cataclysm.
What's interesting here is that the earlier contention that Kil'jaeden was bugged and/or overtuned on Mythic before recent fixes seems to be borne out by Method themselves. In this graph of Kil'jaeden pulls (the X axis is the pull number and the Y axis is the amount of combat time), you see the guild's progress was slow and then took off — that's when Blizzard started tweaking the encounter.
For anyone interested in graphs/data, here's some pull information for our progression on KJ – not much was accomplished early before fixes. pic.twitter.com/9UAetPI93d

— Justwait (@Justw8) July 16, 2017
It's also interesting to compare the difficulty ramp-up as Method progressed through the Tomb. Clearly, the Fallen Avatar of Sargeras and Kil'jaeden were significantly more difficult than anything that came before them, if we look at the wipe count per boss:
Goroth: 2 wipes
Inquisition: 0 wipes
Harjatan: 0 wipes
Sisters: 15 wipes
Mistress: 39 wipes
Host: 3 wipes
Maiden: 73 wipes
Avatar: 453 wipes
Kil'Jaeden: 654 wipes
If you combine the wipes on every boss before Fallen Avatar, it's less than a third (almost less than a fourth) of the wipes it took to get Fallen Avatar down, and Kil'jaeden took two hundred and one wipes more than Fallen Avatar. The last two bosses of Tomb of Sargeras were clearly the challenges, as Method seemed to breeze through the first six. Only Mistress provided the guild with even a token challenge in the first half of the dungeon, and before the final two bosses, Maiden was the only real obstacle with 73 wipes total. Comparing that with Fallen Avatar's 453 wipes, the spike in difficulty certainly seems to confirm that the encounters may have been overtuned at first.
But Method has persevered, and victory is theirs. Now, we wait to see how they'll fare in patch 7.3 when Antorus opens up.