Competitive Lúcioball hotfix coming soon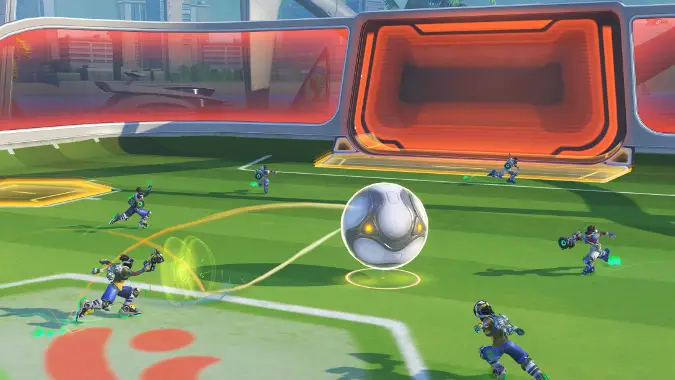 Lúcioball just came back again with this year's Summer Games, but it seems there was a bug that prevented some players from queuing with their friends. Normal Competitive grouping restrictions were accidentally being applied to new competitive version Copa Lúcioball. Players who had different Competitive rankings in regular Competitive mode weren't able to queue up together, regardless of their actual Copa Lúcioball rankings.
Jeff Kaplan posted a response to one of the bug reports yesterday, apologizing for the bug and outlining the plans to fix it. They identified what was causing the issue in the first place and are trying to get a hotfix out for each platform as soon as possible. For Overwatch players on PC, the hotfix was already in deployment and scheduled to go out at some point yesterday, though some players are still reporting the issue and it's listed in the Known Bugs thread.
The hotfix for consoles was set to go to certification with Microsoft and Sony and will be deployed as soon as it passes. Jeff warned that certifications may pass at different times and it's unfortunately out of their hands and all dependent on Microsoft and Sony. A separate console hotfix patch was already awaiting certification and scheduled for deployment, which is unrelated to the Lúcioball hotfix. For those on consoles, you'll probably get two patches before Lúcioball is fixed.
Hi. Apologies for this bug. We have found the issue and are working on deploying a fix to each platform as soon as we can.
Here's what will probably happen:
PC should patch sometime today (8/9)
The console fix will go to certification with Microsoft and Sony today.
As soon as the fix passes certification we will deploy to each console (one might pass faster than the other — it's out of our hands, apologies for this).
Also, one thing to note: we have a separate console hotfix patch that is currently already awaiting certification and should deploy sometime today or tomorrow. Many players will confuse this with the Lucioball fix but unfortunately, this is unrelated to that.
Hope this clears things up. Really sorry this happened.