Are you participating in the Call of Kel'Thuzad event?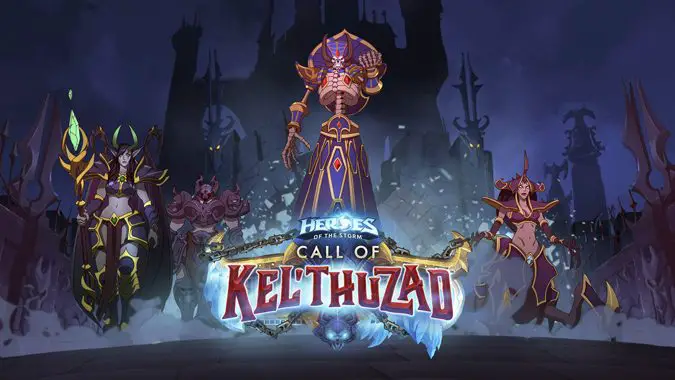 Things in Heroes of the Storm just got a little more interesting. There's a tinge of iciness in the air of the Nexus — a feeling that marks the arrival of the much-anticipated hero, Kel'Thuzad. In proper style, Blizzard didn't just release Kel'Thuzad and call it a day, however — there's been fanfare both in and out of game surrounding the Archlich's arrival.
On top of the surprise cartoon we saw at Gamescom announcing his arrival, Blizzard has been releasing behind-the-scenes videos over the course of the past week. And in-game, we not only have Dreadlord Jaina, we also have a whole host of new skins, portraits, sprays, and more themed around the many-titled lich. What's more, we have an event with some enticing rewards!

If you haven't been paying a modicum of attention to me over the past few months, you might now know this, but… I'm a pretty big Kel'Thuzad fan. I was going to play him the second he went live no matter what. All of the extra stuff Blizzard has thrown into the mix? That's just gravy — or at least the video-game equivalent of what I understand to be gravy.
But I'm curious if the mini-event is enough to get any of you interested in the game — after all, the rewards are limited to four portraits, a spray, and a banner. I know I've heard some lament the fact that Dreadlord Jaina or any of the other "Court of the Archlich" skins weren't part of the rewards, and it's a valid complaint. All the same, I'll be doing my best to work up to that Lich Lord reward.
But for those of you who don't necessarily love Kel'Thuzad as much as I do, I'd like to know if you'll still be participating in the Call of Kel'Thuzad or not. And if you are, are you a regular HotS player, or has this event drawn you back in? Sound off below!