Running of the Gnomes benefiting breast cancer research is tomorrow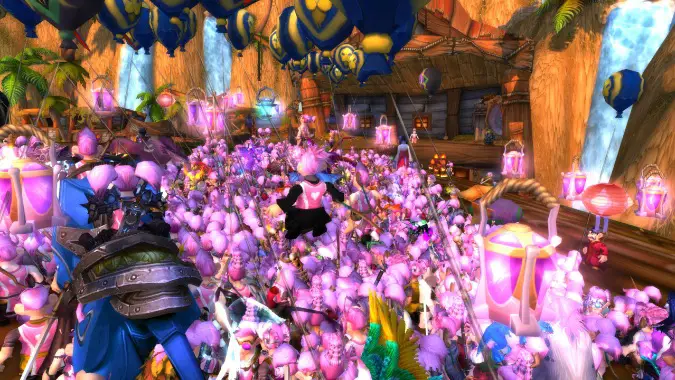 Every year for the past eight years, the Running of the Gnomes event has raised money and awareness for breast cancer research while also allowing thousands of World of Warcraft players to run their tiny Gnome feet off. This year is no exception. The event takes place on Scarlet Crusade-US, this Saturday, October 14th at 7PM EST/4PM PST. WoW players will have the opportunity to roll up a level 1 Gnome, join one of the guilds created for the event (it helps with headcount, which is a big part of a charity event like this) and run in a frenzied coordinated swarm until, after many wild misadventures, they end up at Booty Bay.
There's a micro-holiday coming this year based on the event as well. But if you want to participate in the original and help with the charity, you'll need to do so on Scarlet Crusade-US. Dravvie, the organizer, has a Twitter you can follow for more information.
#GnomeRun2k17 the in game charity run to benefit the Tuohy Vaccine for Breast Cancer is back for it's 8th Year! https://t.co/cftbPb9dlL pic.twitter.com/xQJEGYMaYk

— Dravvie (@Dravvie) August 25, 2017
If you'd like to donate to the event — this year, they're raising money for the Cleveland Clinic and to help in the development of the Tuohy Vaccine — you can do so here. You don't have to participate in the event to donate. Even if you can't roll up a Gnome and run on that day for whatever reason, you can still give to help research into ending breast cancer.
It should be pointed out that these are the same excellent folks behind this year's Running of the Trolls, and that in general, it seems to me an awesome use of our natural inclination to do things in World of Warcraft.