How was your BlizzCon 2017 experience?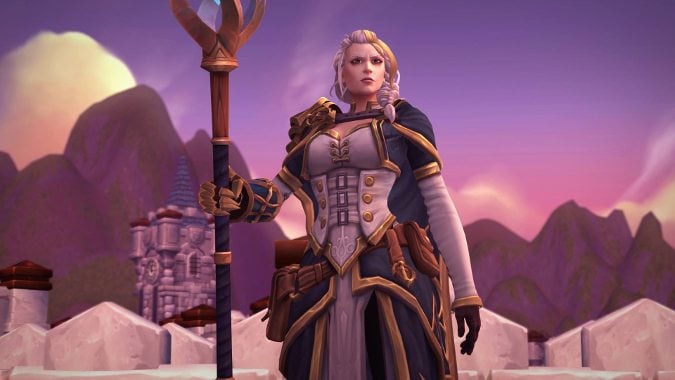 Whether you watched it on the Virtual Ticket or were there in person, this year's BlizzCon had a lot of surprises for everyone. World of Warcraft is seeing a new expansion, Battle for Azeroth, and an old friend returns in the guise of Classic servers. Overwatch announced Moira, a new support hero, and the Blizzard World map, as well as a heart-crushing new cinematic starring Reinhardt. Heroes of the Storm finally delivered Hanzo and Alexstrasza, and Hearthstone's next expansion, Kobolds and Catacombs, will be the paean to old school tabletop RPG's .
I think for me, the best part was all the cinematics and the voice actor panels. The Reinhardt cinematic was great, the Heroes of the Storm teaser with Alexstrasza and Hanzo was pretty funny, but the World of Warcraft cinematic just owned. Sylvanas was as terrifying as ever, but it was Anduin who stepped up and showed he isn't just a pale copy of his father: he's a King in his own right. Watching him out-Mercy Mercy was pretty dang satisfying.
With all that, the contests, the VO panels, the Q&A's and What's Next panels, deep dives and cosplay work that will just blow your mind, it's a lot to take in. I almost missed some of my favorite panels this year because I was so busy being amazed by other panels. So let's turn this thing around — what was there at this year's BlizzCon that surprised you? What did you get that you desperately wanted, or didn't want, or didn't expect? What game seemed to have the most going on and which ones were you left wanting more from? Give us a report from your BlizzCon 2017 and let us know how it was.