Get five Golden Classic cards in Hearthstone this month with Twitch Prime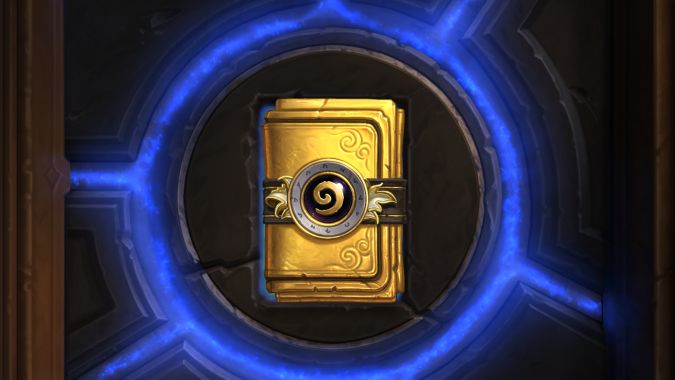 Around BlizzCon time, it can be pretty easy to overlook or forget a piece of information here and there. Heck, I'm still behind on all the news and I was there. This particular bit of news isn't actually something that came out of BlizzCon. But it is another in a recent series of promotions that I sometimes forget exists until it's already out.
I'm speaking of the Twitch Prime rewards for various Blizzard titles that have been offered the past few months. This month, it's Hearthstone's turn for some more goodies. Anyone who has a Twitch Prime — which you get automatically if you have Amazon Prime — just needs to head over to the Twitch Prime page, log in, and then make sure your accounts are all properly linked.
In doing so, you'll receive a special card pack that contains five Golden Classic cards. My particular pack didn't contain anything considerably special. But hey, it's still pretty fun to see every single card in a pack pop out as a Golden one. Oh, and if you attended BlizzCon either in person or via the Virtual Ticket, you'll also have a Golden Marin the Fox waiting for you when you log in.
Keep in mind, the cards from the Twitch Prime promotion are Classic cards. There's no sense in waiting to open these until Kobolds and Catacombs makes its debut. However, it may be worth saving Dust from any golden cards you choose to disenchant from this.
The Hearthstone promotion lasts until January 10, so you have a bit of time to claim these. Although, I always like to err on the side of caution and get these sorts of things out of the way before I risk missing out entirely.
If you're not all that into Hearthstone, there's still Overwatch loot to earn, but that ends tomorrow, October 10. Claim those Loot Boxes ASAP! Similarly, the current Heroes of the Storm promotion ends in just over a month and also rewards some phat Loot Chests.