News
Nov 16, 2017 2:00 pm CT
What does WoW character creation need?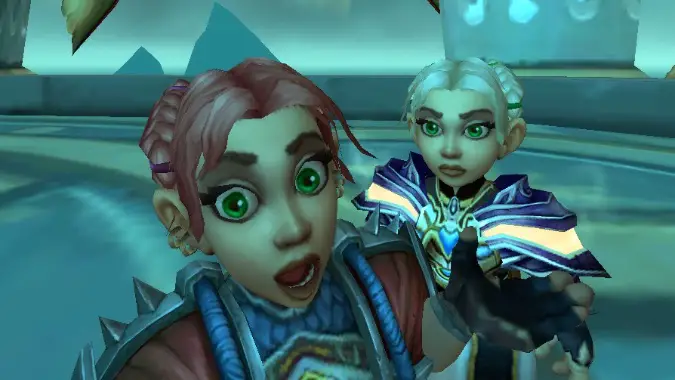 I've always liked WoW's character models, but truthfully WoW is really lacking compared to other MMOs. The character update that came with Warlords of Draenor definitely helped bring personality and realness to the characters, however, they could use so much more. Right now bodies are all uniform across each race's gender and you have set choices for face, skin tone, hair color, and minor accessories.
In other MMOs, the possibilities are endless. They have sliders to move from the skinniest body to the most hearty. Hair colors are practically chosen from a rainbow spectrum instead of just five options. Faces can have every feature modeled individually. In Black Desert Online, you can run your mouse over your character's face, adjusting nose size, lip shape, jawline, eyes, you name it. Every part of the face is as malleable as play-dough. Makeup is even put into the mix, offering a palette of choices that would make a make-up artist drool.
Now, WoW doesn't necessarily need that level of customization. MMOs like those are usually pretty grindy and WoW has always tried to be welcoming and easy to pick up for new players. Seeing customization like that would be very daunting. But WoW does need more options. Body sliders and face morphing are probably out of the question — WoW likes to keep the body types the same to make armor visuals easier to manage. One place where a slider would work well is with a color spectrum for hair and skin colors.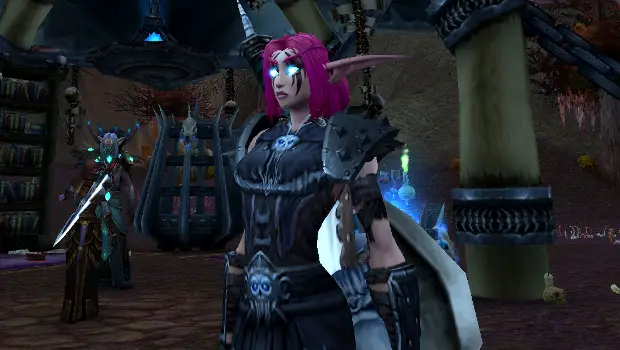 New hair styles are a must, since that's one of the more defining features we have for our characters. Being able to customize faces would be nice as well, at least mixing and matching existing features rather than being able to mold it completely. Right now if you want a certain eye color you have to use a certain face that you may not like. Facial features should be separate choices, so you can pick your eye color, mouth, and face independently.
WoW has been making small improvements though, first with the character models and later with the unique casting animations. At BlizzCon this year they announced that players would finally be able to stand upright. Hunched Orcs and Trolls have long been a source of contention while upright models were in the game as NPCs. In Battle for Azeroth, players can choose between hunched or upright Orcs and the new Zandalari Allied Race will come with upright male characters. Current Orc players will also be able to "go to the chiropractor" at the barber shop for a back adjustment. The art panel at BlizzCon covered character customization in response to an attendee's question and the Senior Art Director, Chris Robinson, agreed that more was needed. After Allied Races are added, they can take a look at adding customization and improvements.
Since they plan on adding more races during the expansion, hopefully we can expect much more customization with each one.